Hello Love by Karen McQuestion: Dan was going through the motions, living his life, or so he believed anyway. As long as he didn't think everything was okay. His daughter was alright, amazingly a senior in high school with a boyfriend, a job and doing well. His dog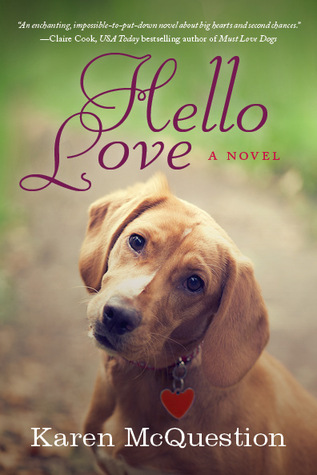 was great and the best friend he could have at a time like this. He just couldn't think, still a year later he couldn't allow himself to think, he missed her too much.
Andrea is finally starting to see herself again. Maybe not grateful her marriage was over but she was definitely starting to see the benefits of not being with Marco any more. That didn't mean she wasn't a bit lonely though, so when she rescues a dog she knows she's found someone to help her find the rest of herself.
This is a story about missed opportunities and so many almost moments that it's funny. Yes the story deals with the widowing of a young man, a stolen dog, abuse and some other unhappy things but you will find yourself laughing or shaking your head in disbelief at some of the almost moments.
While well written the story suspends belief in reality or persuades you to think that things happen in there own time certainly not the times that we plan. This is a chuckle worthy sweet kind of happy ending that makes you want to awwwwww at the end.
Book Info: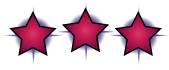 Publication: September 16th 2014 by Lake Union Publishing
From the bestselling author of The Long Way Home comes a charming novel about loss and the faith that restores broken lives.
A year after the death of his wife, Christine, Dan is barely holding on. But one thing gets him through the long, lonely nights and that is his cherished dog, Anni. When she is stolen from his front yard, Dan and his daughter, Lindsay, are devastated. Meanwhile in another part of town, Andrea Keller is recovering from the heartbreak of a messy divorce. After she rescues a defenseless dog from an abusive tenant, her life changes in ways she never could have anticipated.
Dan and Andrea cross paths again and again, only to keep missing each other and the opportunity of a lifetime. As Anni works to find her way home, can she bring together these two lost souls desperately in need of a second chance at happiness?