Her Best Kept Royal Secret by Lynne Graham is a wonderful conclusion to the Heirs for Royal Brothers duet. I thought it was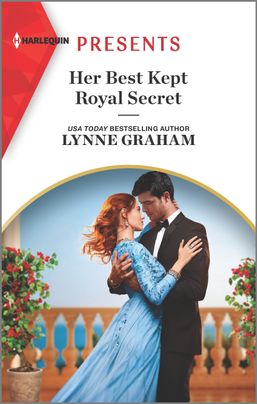 emotional, fast paced and exciting because I love it when Lynne Graham includes villains.
Angel & Gabby always had something special when they met back in college but Angels stupid rules and stubbornness stuffed it right up. Years later when they meet in the most unexpected place, they give in to their feelings and a little heir is made. Drama ensues, Angel can't believe the child could possibly be his and by the time he thinks it could be, Gabby has gone missing.
I really enjoyed this easy read; I loved the battle of wills between Angel and Gabby. I loved Angel, he was the fun-loving playboy prince until Gaby and watching him fall in love with his son was wonderful. I really liked the simple and fun but drama filled plot. The locations were lovely and beautifully described. Lynne Graham has a wonderful way with words and added just the right amount of drama. The sub characters added to the story and I really enjoyed the epilogue.
I recommend anyone who is looking for an enjoyable royal story with great characters and an injection of drama without a lot of intense emotion this is a winner. There is emotion of course but it's on the lighter side. I smile when I think of this story. I really enjoyed it.
Book Info:

Publication: October 2021 | Harlequin Presents | Heirs for Royal Brothers #2
Reunited for one night
Bound by the scandalous consequences!
Playboy prince Angelino Diamandis has learned the hard way to hide his true emotions. Especially his inability to forget innocent Gaby and the passion they almost shared! Until a surprise meeting causes their still-simmering chemistry to instantly and inescapably explode…
Independent Gaby has always known how dangerous Angel could be to her heart. She thought nothing could be more life-changing than waking up in the prince's bed. Until she's standing in front of Angel a year later, sharing her shocking secret—his son!
Read all the Heirs for Royal Brothers books:
Book 1: Cinderella's Desert Baby Bombshell
Book 2: Her Best Kept Royal Secret