In Her Perfect Affair by Priscilla Oliveras, Rosa Fernandez has worked hard to become a librarian at Queen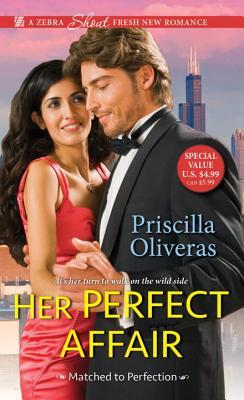 of Peace Academy, which is a very conservative school. But all of that gets put in jeopardy when one night with her crush, Jeremy Taylor, leads to an unexpected result. Jeremy has always wanted Rosa, but she had a hard time believing it. The more he pushes her for a relationship, the more she pushes him away.
Jeremy is a good guy. He wants to do what's right for Rosa and the baby. Yes, he may have been a bit pushy about it, and yes, he may have gone the wrong way about it at times, but he meant well. What he didn't deserve was Rosa's attitude towards him.
Rosa was stubborn and it seemed like she took everything Jeremy tried to do the wrong way, which resulted in her giving him unnecessary attitude. I did feel bad for her because she was terribly sick, but that should have been more of a reason for her to lean on Jeremy instead of pushing him away. She's afraid she's going to lose her job, but she should have been more afraid that Jeremy would give up and walk away. Honestly, I didn't understand why he kept trying for a relationship with her. There were ways he could have still been involved in the baby's life once it was born without having an intimate relationship with Rosa.
I liked the students in Rosa's poetry group at the school. It was cute how they were protective of her and looked out for her.
Overall I liked the story, but I would have enjoyed it more if I actually liked Rosa. As it was, I couldn't understand why Jeremy wanted her so badly. I had a hard time feeling the chemistry between them when all she seemed to do was push him away.

Book Info: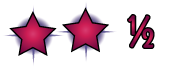 Publication: March 27, 2018 | Zebra Shout | Matched to Perfection #2
Rosa Fernandez doesn't act on impulse–she's the responsible one, planning her career with precision, finally landing a job as the librarian at conservative Queen of Peace Academy, confining her strongest emotions to her secret poetry journal. But she's been harboring a secret crush on dreamy Jeremy Taylor, and after one dance with him at her sister's wedding, Rosa longs to let loose for the first time. She deserves some fun, after all. So what if she doesn't have a shot with Jeremy, not with his wealthy pedigree and high profile lifestyle. But one dance leads to one kiss, and soon Rosa is head-over-heels . . .
The adopted son of a prominent Chicago lawyer, Jeremy has a lot to live up to–especially with his birth father in prison–the perfect example of a bad example. With a big promotion and a move to Japan in the works, Jeremy is worlds away from settling down. But sweet, steady Rosa is a temptation he doesn't want to deny himself, at least for now. Yet when their simple fling turns complicated, everything they've both worked for is threatened–except the red-hot intimacy they've found together. Can forever really grow from just-for-now?