Hidden Away by Sharon Dunn: Wow! Hidden Away most definitely lives up to its genre as a romantic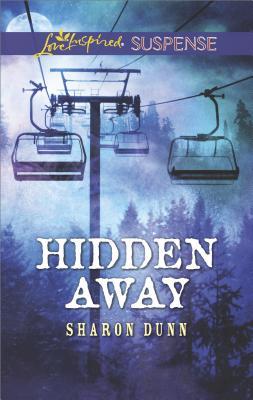 suspense. This was a page turner!
Isabel is enjoying her new job preparing vacation homes in Colorado for their owners. She's trying to create a new life for herself after being sucked into a crime by her teenage boyfriend years earlier. Unfortunately, Isabel doesn't realize that the vacation home she is cleaning is being used as a drop off and pick up point for smugglers. Her realization comes too late, when she is nearly killed by one of the smugglers.
Jason, a private investigator working undercover for the FBI, rescues Isabel, setting off a fast paced story of twists and turns. Jason and Isabel are forced to truly think on their feet to outrun two cold blooded, money hungry smugglers who will stop at nothing.
Jason is not able to reveal fully who he truly is to Isabel. However, he does disclose that he is a private investigator, and he does take on the role of protecting Isabel from the smugglers. When she is abducted by an evil person from her past, Jason must use all the resources of the FBI to find her. All while he tries to fight his growing feelings.
Will Jason and Isabel successfully escape the smuggling ring ? Will the smuggling ring be stopped by the FBI? To find out, pick up or download "Hidden Away". I truly enjoyed this story.
Book Info:

Publication: June 5, 2018 | Love Inspired Suspense |
She stumbled onto a smuggling ring–and had nowhere to run. When two thieves arrive at the Montana mansion where Isabel Connor is working, undercover investigator Jason Enger isn't sure if she's in danger…or an accomplice. Either way, with a snowstorm trapping the pair with the violent thieves, survival depends on working together. But how can they trust each other when he's concealing his identity…and she's hiding dark secrets of her criminal past?