His Baby Dilemma by Catherine Lanigan was not an easy book to "get into", I must confess-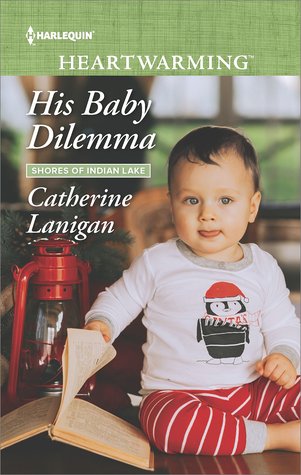 simply because it is number nine in a series, of which I had not read any of the others.
However, the author is a talented writer, and I wanted to give this book a fair chance. And it was easy and interesting to identify with Grace's character being a fashion designer and artist, as my older daughter is an artist and hopes to bee a designer as well.
Grace at one time in her teen years had a crush on Mica, but as crushed when he denigrated her desire to work in fashion and didn't take her seriously. She returns to her hometown from Paris to help her aunt who is recovering from surgery. No one in Indian Lake knows that she and Mica actually had a brief "fling" a year before, and no one is aware that she is now a mother. Mica is shocked to discover he is a father, and is quite hurt and angry to have been kept in the dark.
Can Grace and Mica overcome past hurts and learn to trust and appreciate each other? Will their child bring them together for the future? To find out, I recommend reading "His Baby Dilemma", however, I suggest that you try first to read earlier books in the series.

Book Info: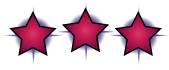 Publication: December 5, 2017 | Harlequin Heartwarming | Shores of Indian Lake #9
Nobody expects Paris fashion designer Grace Railton to settle down in her Indiana town, least of all Mica Barzonni. Fifteen months ago, he turned to her for comfort and compassion following a farming accident that left him permanently injured. Then she returned to France and went silent on him.
Until, suddenly, Grace shows up on his doorstep with life-altering news. Mica, a father? He's barely learned to navigate his postaccident life. But this could be his chance to become the man he's always wanted to be—the husband and father Grace and their baby son need. Now Mica just has to convince her to stay.