In His Brand of Beautiful by Lily Malone Christina has signed off marriage for life, even though her best friend Lacy is getting married to her brother Mike. Christina has no desire to 'belong' to anyone, but her feelings about committment and insecurities run deep – deeper than she's willing to acknowledge.
At a mix up at Lacy's "Hen Party" that Christina is hosting, she meets Tate a week earlier than she planned to. Tate is a marketing consultants she wants to hire to come up with a concept for a new wine label for her family's vineyard. There are definite sparks smoldering between the two of them.
"His eyes burned into her back, she could feel them. Like a white hot brand where her black velvet top plunged."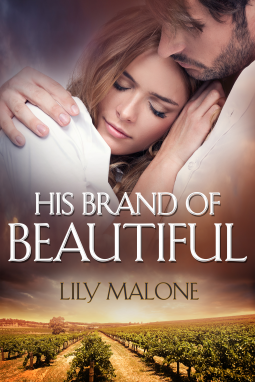 Tate is interested in Christina as a woman, but he has no intention of taking her on as a client.
Lacy will not give up on the idea of him helping her with a concept for a new wine though. She wants a wine that reflects the wild in Australia, something that is different from all the other wines out there. Tate sees her as a corporate 'do gooder' who despite whatever cause they're backing, are only looking to make more money. He doubts there is anything wild about Lacy and sets out to challenge her, taking her to the part of Australia he loves, and seeing what wild really is.
In the outbacks of Australia their relationship begins to form…business and personal, and once they return to the city things heat up! But Lacy has another agenda that she's keeping secret from Tate…one that she wants no matter what.
Lily gives us a really fun romance to read with His Brand of Beautiful. Christina and Tate are both realistic characters that I could relate too, as were the secondary characters in His Brand of Beautiful. Christina can be described as at times selfish, but at other times so giving and thoughtful of others (as Lacy kindly pointed out!). She has some real issues with relationships, but at the same time the issues are valid and are ones she needs to work through at her own pace. Tate is a strong, patient man who finds himself in love with Christina and really hopes to make a relationship with her work. They are both really likeable and fun people!
Lily also gives us some great descriptives in His Brand of Beautiful from the scenery to the wines, which makes the book that much more enjoyable. There were some exciting and unexpected twists that will have you wondering what will happen next?
It was really nice to read a romance where the characters were more mature, but I'd recommend this to anyone looking for a captivating romance.
Rating: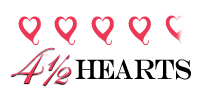 Book Info: Publisher: Escape Publishing – Harlequin Enterprises, Australia Pty Ltd (March 1, 2013)
Christina Clay only wants the best when it comes to her family's iconic Australian wine company, and Tate Newell has the best marketing brain in the business. But there are some people in the world Tate doesn't want to work for and Clay Wines' eccentric chief executive is high on his list. Christina collects causes like some women collect shoes, and every time she opens her mouth, he's reminded of the one person he wants to forget.
Sometimes, to get a woman out of your head, you have to let her in.
Before Christina can say Crocodile Dundee, she's in a two-seater plane flying into the heart of central Australia to visit Tate's childhood roots: the remote cattle station his family still own and run. It's a 'research project' he says, to see just how 'wild' she wants her new wine brand to be.
Battling the demons of a previous miscarriage, Christina soon has a project of her own in mind when it comes to Tate, and less than a day into her outback research trip, her ovaries are ticking. She wants a baby and a brand. And in Tate, she's found the one man who can give her both.