His to Claim by Brenda Jackson is an adventure filled 'marriage in trouble' romance for a husband and wife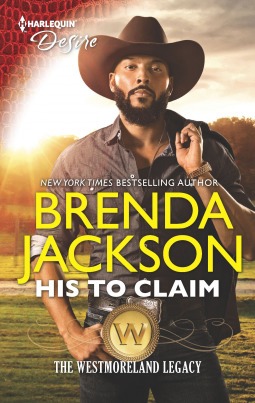 who've already gotten their happy ending, but have discovered that real life can still take its toll.
Mac, a Navy SEAL, has returned from his most recent tour of duty (an eight month assignment during which he'd had no contact with his family) to discover that his wife has gone on a solo vacation, leaving their four daughters with his parents. Anxious to be reunited with Teri, his wife of ten years, he follows her to the ranch where she's getting some much needed rest and relaxation and learns that while he was away, she'd suffered a miscarriage.
Teri is coping with her grief and her apprehension about telling her husband that she's made some big financial purchases while he's been away, specifically buying her childhood ranch which had been out of the family for some time. His sudden appearance on her doorstep gladdens her heart but also puts everything in the forefront. Facing their future and the elements together will require all their wits, help from their friends, and a willingness to compromise if they're going to find their way back to the honeymoon stage of their marriage.
It was difficult for me to warm up to the hero in this story. Some of his thoughts, like not wanting his wife to work out of the home, thinking her clothes are too tight (and that she's on display), and being critical of what she spends money on while he's away are not what I expect in a partner of this day and age. Teri pushes back on some of these expectations though she still acquiesces more than I'd like. With her husband gone for long stretches at a time with no contact, it's understandable that she'd have to have full control of their finances and she does stick up for herself in this regard.
The author does a good job of showing the difficulty that many military marriages face with long deployments. After having 4 daughters Teri had been planning to have her tubes tied to prevent more pregnancies when she'd found out she was pregnant, and subsequently lost the baby – all with Mac away. Much of the story is spent with them reconnecting on a much needed emotional and physical level, including some sexy love scenes.
There are some intense and action packed scenes as Teri and Mac get trapped in an underground mining shaft while avoiding a dangerous storm! That definitely keeps the story moving along, and was a good chance to bring some of Mac's teammates into the story to help with their rescue. Despite my hesitant feelings about Mac, he and Teri make a good couple and are obviously committed to each other and to making the best of their marriage. If you enjoy marriage reconciliation romances and don't mind a more traditional male viewpoint, this one has lots to keep you entertained.
Book Info: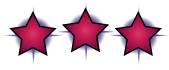 Publication: Jun 01, 2019 | Harlequin Desire | The Westmoreland Legacy
It could be his toughest mission yet:
win back his wife.
When navy SEAL and honorary Westmoreland Mac McRoy returns home, he discovers his wife has left. Teri has retreated to the Wyoming ranch they'd planned to visit together, and is resentful when he follows. She doesn't want a second honeymoon; she wants a marriage Mac doesn't take for granted. But life-or-death circumstances are about to put their love to the ultimate test.