Today it is my pleasure to Welcome author
Natasha Anders
to HJ!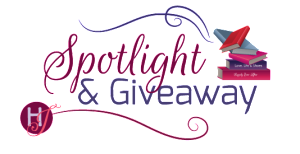 Hi Natasha and welcome to HJ! We're so excited to chat with you about your new release, More Than Anything!
Please summarize the book for the readers here: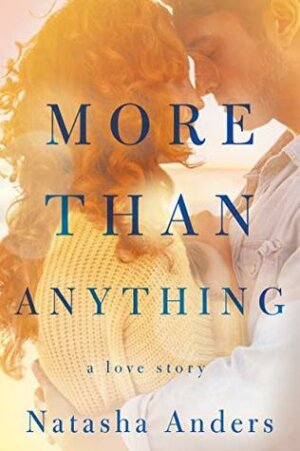 Two lovers strive to trade a grim past for a bright future in this story of bittersweet yearning.

Please share the opening lines of this book:
"I look like a heifer," Tina Jenson lamented, staring at her reflection in utter dismay. She turned to the side to assess her body in profile. Ugh, why did her butt have to be so huge? Why did her everything have to be so huge?
Please share a few Fun facts about this book…
Tina was originally called Maya. I thought it would be fun to name a character after my dog… but that got weird really fast. Writing a love scene when your character is named after a chihuahua is not sexy.
Part of this book was written on a farm in the Cederberg mountains in the Western Cape. It's a lovely, tranquil setting… or it would have been, if I hadn't constantly been worrying about potential baboon break ins (yes, that's a real thing).
The town of Riversend is entirely fictional. But the Garden Route where Riversend is located, is one of the most beautiful places in South Africa.
Harris's cheese festival was a random figment of my imagination. I have no idea why I chose cheese. But do yourself a favor and image search cheese sculptures. FUN!
Please tell us a little about the characters in your book. As you wrote your protagonist was there anything about them that surprised you?
Tina and Harris have both made plenty of mistakes leading up to this book. They're flawed but caring individuals. Tina holds her secrets and resentments close to her heart. She confides in no-one and bottles up her negative emotions to the extent that it has poisoned her closest relationships. She is stuck in a rut and cannot settle into any job or career for too long.
Harris is the one who surprised me, because he was a lot sweeter than I expected him to be. He was patient, loving and desperate to break through Tina's emotional barriers. I was expecting him to be a bit more a-holey but there was very little of that. He has made regrettable decisions in the past and those decisions led to a great deal of pain for both Tina and Harris. All he wants is to make up for them.
Set the scene for your characters' first kiss.
Their first kiss happened ten years ago. They were young and completely wrapped up in each other. They were slow dancing and when it happened it was breathtaking and innocently sweet. And shortly after that, everything went straight to hell.
If your book was optioned for a movie, what scene would you use for the audition of the main characters and why?
Without spoiling too much of the book, I think when Tina finally tells Harris the secret she's been keeping from him would make a great audition scene. It's a highly-charged, emotional moment and the actors would have to draw on anger, regret, grief, shock and sensitivity all at the same time.
What do you want people to take away from reading this book?
We all need friends and family to help us through the dark times. Tina's life and emotions remained in stasis for way too long because she chose not to turn to those closest to her.
What are you currently working on? What other releases do you have planned?
I am currently working on two completely different projects. One is light and sweet and funny and the other is dark and intense and almost gothic. I'm very excited about both stories.
My next 2019 release is Nothing But This, the second book in The Broken Pieces series it tells the story of Libby and Greyson. You catch glimpses of their story in More Than Anything.

Thanks for blogging at HJ!
Giveaway:

Digital copy of MORE THAN ANYTHING (The Broken Pieces #1) by Natasha Anders (Gifted via Amazon)
To enter Giveaway: Please complete the Rafflecopter form and

Leave a comment with your thoughts on the book…
Book Info:
Tina Jenson belongs to the same social stratum as Harris Chapman, but he's out of her league—at least that's what she thinks before they jump in bed together. It's the perfect night, but when she overhears crude, hurtful comments the next morning, she can't get away fast enough.
Ten years later, Tina's life is a mess. That night with Harris didn't just hurt her feelings; it started a cascade of disappointment and heartbreak. Every time she bumps into Harris, her heart twists inside out. She still wants him, but she's harboring a painful secret from their night together that she's not ready to reveal.
Crossed signals, high-society whispers, and shame have kept Tina and Harris apart for years, but deep down, they're hungry for each other and eager to write their own rules. Can they let go of the past and find their way back to each other, or are the barriers between them too high and too strong?


Meet the Author: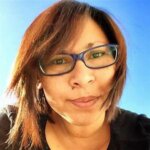 Natasha Anders was born in Cape Town, South Africa. She spent the last nine years working as an assistant English teacher in Niigata, Japan, where she became a legendary karaoke diva. Natasha is currently living in Cape Town with her temperamental and opinionated budgie, Sir Oliver Spencer, who has kindly deigned to share his apartment with her. Please feel free to contact her (or Oliver) on Twitter @satyne1.
Website | Facebook | Twitter | GoodReads |