Honeymooning with Her Brazilian Boss by Jessica Gilmore: Family is family. Family is what you make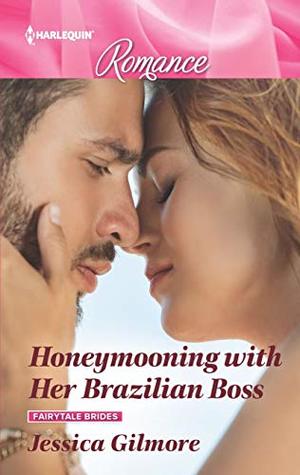 it. Family doesn't have to be blood.
Harriet Fairchild believes many things about family, the shame of it is that not everyone in her actual blood line family believes it as well. So on the eve of something momentous and tragic she is left wondering what to do, making decisions on her own and having to trust she knows what to do. That's when she meets her friend family. The three other girls that she knows will always be there for her through thick and thin.
Deangelo Santos didn't really believe in family, at least not in the traditional way. He was from more of a broken home rather than anything else and was used to blaming himself and for the most part relying on himself. He still had family but depending on who you were talking about he wasn't good enough for or was too good for, either way there were few good memories.
Deangelo and Harriet worked well together. They knew each other better than most. However knowing each other so well and then acting like they were getting together, well it was only a matter of time at that point, right?
Ms. Gilmore has started a series with this novel that creates enough intrigue to have the reader wanting to know the stories of the four "sisters." This particular story has depth and personality to really engage the reader. Both the hero and the heroine are well developed and beautifully told. The plot moves quickly while covering a lot of ground. There are few stagnant spots and a lot of heart tugs. This is a gift, similar to a single rose that has you waiting for more but enjoying the perfection of one.
Book Info:

Publication: April 1st 2019 | Harlequin Romance | Fairytale Brides Book 1
Beauty's bargain…
…with the brooding billionaire!
In this Fairytale Brides story, there's one thing ruthless tycoon Deangelo Santos needs to complete his business deal and free himself from the guilt of his past—a bride! Striking a bargain with his former assistant, Harriet Fairchild, he whisks her away on a pretend honeymoon to Rio. Harriet's vivacity makes Deangelo feel alive for the first time, but can she convince him redemption is nothing without someone to share it with?