Hot Mistake by Cara Lockwood: Stuck on a cruise ship with your old high school "friends." Why would you ever think to do that? Oh wait your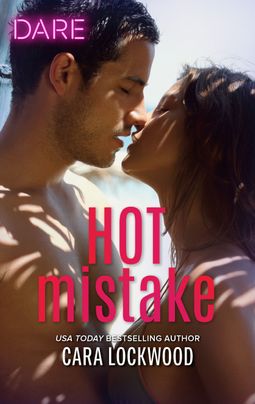 best friend is getting married, that's why.
At least that is what Gabriela Cruz kept telling herself. She just needed to make the peace, stay out of trouble and then she could go back to her life in New York. That way she wouldn't have to worry about these people any more and she could still be there for her best friend. That was all she really wanted, she just needed to be there for her.
Sebastian Lott wasn't sure what he was doing. The bride and groom were amazing people. He loved them both was that why he was so maudlin at the prospect of them getting married. Did he really want what they had? Was he ready to be done being a player? A one night stand kind of a gentleman?
When Sebastian and Gabriela reconnect everything shifts but will it be a one night shift? Or a one lifetime shift?
Honestly the bare backbones of this story is good, however it's hard not to want to strangle every single character that is written in this story at some point or another. It's not that they are so well written that you get involved with them either, it's that they are all so dumb or so obnoxious that it is truly just hard to figure out what you want to hit them with. It's set up to be a light rom-com and it does have elements but its just hard to read and not want to scream at it. Overall this is a pass and a "swipe left."
Book Info:

Publication: Published August 1st 2019 | Harlequin Dare |
Her best friend's luxury wedding cruise is the perfect opportunity for a scorching-hot encounter. But Gabriela Cruz isn't the one-night stand kind of girl—at least she didn't used to be. Plus, she's the maid of honor, and sleeping with the best man will only create drama.
Notorious bad boy Sebastian Lott was her high school crush and the hottest guy in school, and Gabriela was pretty sure he didn't even know her name. But the successful lawyer is certainly noticing her now. She can't help falling for his practiced charm and the mischievous gaze that promises exquisite pleasure…
One amazing night. Sebastian wasn't known for sticking around longer than that—but Gabriela didn't count on Sebastian having changed almost as much as she had. She also didn't count on him wanting more…and more…and more. And she really didn't count on falling for the one guy she should have avoided above all others!