In Hot Shot by Kelly Jamieson, Carrie Garner reluctantly agrees to help Marco Solis plan the engagement party of her best friend,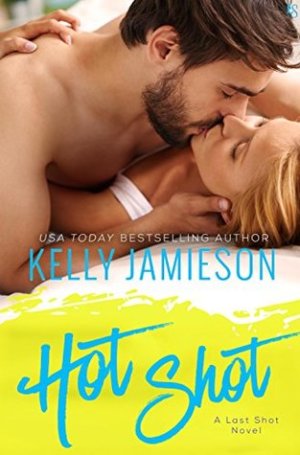 Hayden, and his best friend and business partner, Beck. Carrie isn't crazy about Marco, while Marco is crazy about Carrie. She only has a few weeks before leaving for Spain for nine months, and he's determined to make the best of that time.
I liked this book but I didn't love it. Part of the reason is Carrie and her insecurities. She's a model, yet when Marco tells her she's beautiful, she believes he's making fun of her. Her reasoning behind that is weak and I couldn't buy it. She feels like she has to go to Spain and participate in the design program to prove something to her family, yet none of them seem to want her to go. She gets a lot of praise for her photographs, yet she can't seem to believe that her pictures are good enough.
Marco has his own issues. His parents were deported when he was fourteen, he was separated from his sister in foster care, and his then-fiancé married someone else while he was a SEAL deployment. He has trust issues, and he has a hard time believing that he was good enough for anyone, or that anyone would want to stick around for him.
==Okay, so he was aiming too high with her. A blond, blue-eyed model with several sexy swimsuit shoots in her portfolio was probably, no definitely out of his league. Of course she disliked him. He was the guy nobody wanted.==
I was hoping for some closure for Marco in regards to his sister. I was a little disappointed that he didn't seem to try harder to find her. There's also a brief appearance of Marco's ex-fiancé that I didn't find necessary. It felt a bit like it was thrown in there to try to create some drama, only that drama never materialized.
Carrie's grandmother was probably the funniest character in the book.
"I bet you look good naked."
Marco froze and blinked a few times. "Uh…"
Carrie's grandmother chuckled. "Oh come on. You were in the Navy. You can't be a prude."
They were seated in chairs on the patio behind Carrie's parent's home the next afternoon.
"No, ma'am. I'm not a prude." He managed a smile, sure his face was flaming red. "And I do look good naked."
"Ha!" Mrs. Garner slapped her leg. "I wish I could see. Don't be horrified. I just appreciate the male body."
This is the second book in the series but it works as a standalone. I haven't read the first book in the series and while I could tell that Marco and Carrie had met in the previous book, it didn't feel like I was missing anything between the two.
While this wasn't my favorite book by this author, it was still a good read. If you're looking for a book with very little drama, some humor, and two people putting their differences aside to come together for their friends, then this book may be for you.
Book Info: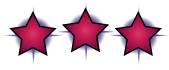 Publication: May 16, 2017 | Loveswept | Last Shot #2
Marco Solis knows that if he gets too close to people they disappear. His parents were deported back to Mexico when he was fourteen, his fiancée married someone else while he was in the military, and now his business partner's spending more time with his girl than with Marco. For better or worse, that's how Marco meets Carrie Garner. She's legitimately model-hot. She's also a nut—a wild, artsy, unapproachable nut. So why is Marco so interested in cracking her shell?
Although Carrie Garner is a natural in front of the camera, her dream is to make it as a photographer. Soon she'll be heading to Spain for design school, and she'll miss her best friend, Hayden, like crazy. She'll even miss Hayden's boyfriend, Beck—but she won't miss Beck's partner, Marco. Bossy, brooding, and annoyingly sexy, Marco really pushes her buttons, though he obviously wouldn't mind pushing her buttons in an up-against-the-wall, hard-and-fast kind of way. The craziest part is, if Carrie lets him do that, well . . . she may never want to leave.