In Hotter than Texas is by Tina Leonard The diversity of characters that reside in the small town of Pecan Creek is unique. The Cassavechia family, Maggie, Sugar and Lucy, are Florida transplants, in pursuit of the American dream and a new life. Their arrival forever changes the small town of Pecan Creek and the hum-drum lives of its inhabitants. Maggie, the mother, is a breast cancer survivor, worrier and a chain smoker. She is immediately well liked by whomever she encounters. Sugar, the oldest daughter, is ex-military, recently divorced from her cheating husband and leads the family in their quest for financial Independence and happiness. Her dream is to market gourmet pecans over the internet, using her grandmother's tasty recipe. Lucy, the youngest daughter, was recently dishonorably discharged from the military, is sassy and protects those that she loves most.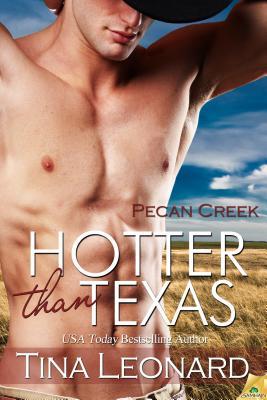 Jake Bentley, grew up in Pecan Creek. He is an only child, ex-military, a successful restaurant owner and landlord. His mother Vivian runs the town along with her lifelong cronies, constantly promoting a sex-free, family friendly environment. How ironic that the cronies or "pillars" of society secretly sell sexual goodies over the internet and the town remains in the green due to the revenue it receives from these secret businesses.
Jake ends up renting his childhood home, which is surrounded by tons of pecan trees, to the Cassavechia women. The bedrooms in the house are lavishly and gaudily decorated. Each room is reminiscent of a film where the male lead was egoistic and selfish. Vivian's decorating style clearly demonstrates her feelings toward men.
"Those are the 'guy' characters, neither of them entirely honorable, counterpoint to Belle Watling and Mona Stangley," Lucy explained. "Neither J.R. Ewing nor the American Gigolo were particularly interested in anything but their own pleasure." She got up to toss some glitter on the letters. "They were not heroes. They were," Lucy continued, "Vivian's vision of the way she came to see men—selfish, self-involved and sexual beasts. Therefore, all discussion of sex must absolutely be avoided in Pecan Creek. Trust me, there's a lot of sex going on, but nobody is ever going to bring it up, or Vivian's carefully constructed image of Pecan Creek will no longer exist."
All three women find love in Pecan Creek. Jake likes Sugar, Lucy is infatuated with Bobby German, Jake's friend; and Maggie is seeing Lassiter, Jake's friend and neighbor.
After many trials and obstacles, Sugar's pecan business takes off. Vivian's primness has lessened and her dislike for the newcomers from Florida is slowly dissipating. Everyone is getting along in Pecan Creek and business is booming.
Hotter than Texas is by Tina Leonard is a fun book. It is witty, clever and comical. The story is original and fresh, but lacks depth and emotion. I enjoyed this book. What I liked most was the comical and sharp-tongued banter between the characters. I also enjoyed the film references and that Jake's home was referred to as the "Sex Shack."
Book Info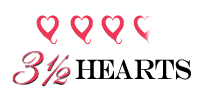 Publisher: Samhain Publishing, Ltd. (March 19, 2013)
Perfection takes time, but desire waits for no man. Or woman…
Pecan Creek, Book 1
With more than one skeleton rattling in her closet, Sugar Cassevechia hopes "The Most Honest Town in Texas" will be the perfect place to start an online business. As soon as her mother remembers the family recipe that'll get hotterthanhellnuts.com off the ground.
In the meantime, no way is Sugar letting their new landlord get away with renting them a run-down house that's decorated like a rich widow's orgasm. Even if he's the biggest hunk of hot she's ever laid eyes on.
Jake Bentley would love to do nothing but sit back and be amused as the Cassevechia women unwittingly stir up trouble in his uptight town. But something about them thaws out his frozen rescue complex. Especially Sugar's long, chestnut hair and sassy mouth.
Right about the time Sugar figures one steamy night in Jake's bed won't hurt, another skeleton joins the party in the form of a dead body in the "Belle Watling" room. And Sugar must decide if her family's reputation—and her own heart—are safe with Jake.
Warning: No sex in this book. Nope. None. Nada. Honest. Now, if you believe that, the author has an iceberg in Texas to sell you. Better hurry before there's none left to cool the fevered dreams generated by this book.