How would you feel if you found out everything that you ever believed to be true was a lie? That is exactly what happens to Olivia Doyle in Eliza Daly's book Identity Crisis. When her father passes away, he leaves her a note with the parish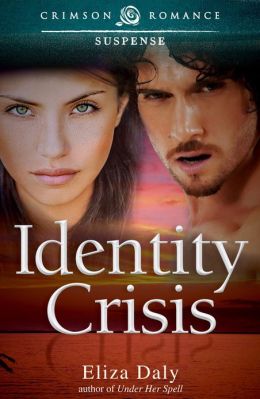 priest telling her that they have been in witness protection due to crimes he committed and his testifying againg the mob. After the funeral, when her fathers house is broken into and trashed, Olivia begins to wonder if her father really died of a heart attack.
When Olivia tries to reach out to the US Marshal that her dad referenced in his note, Ethan showes up instead. He is the one that took over Roy's cases when he died, and now it is up to Ethan to keep Olivia safe. Did Olivia's father have a partner? Is Olivia involved? What is she trying to hide? Did Olivia's father really leave behind his life of crime when he entered witness protection all those years ago? These are all questions the Ethan must answer in order to keep Olivia alive.
Ethan has his own issues, he witnessed his father beat his mother to death when he was only 12 years old. From that point on he vowed to protect those in danger, the way that he could not protect and save his mother.
At first Olivia keeps trying to give Ethan the slip, until she is approached by an armed man at the cemetary when she is visiting her mothers grave. Ethan rides to the rescue, and despite how much he tries to keep his distance and keep things professional, he can't help trying to comfort Olivia. At every turn danger seems to follow these two. but Ethan is not about to let anything happen to Olivia.
"I can't protect you if I don't know where you are." His thumb wiped a tear from her
cheek and lingered. "Promise me?"
I love the dynamic between Olivia and Ethan. They come to depend on each other as the story progresses, and in the process they help each other heal from the past.
Eliza Daily did a wonderful job moving the story from point to point and keeping the pace moving forward. This is not normally the type of book that I would read, but I have to say that it was refreshing and intersting. There was just the right amount of romance, suspence and mystery to hook the reader and keep them guessing until the end.
I would highly recommend this book to other reader.
Rating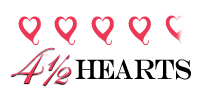 Book Info: Publisher: Crimson Romance (March 4, 2013)
When Olivia Doyle's father dies under suspicious circumstances, rather than inheriting a family fortune, she inherits a new identity. She learns they were placed in the Federal Witness Security Program when she was five years old. Her father was involved in an art forgery ring and testified against the mob. Brought up not to trust anyone, Olivia has a difficult time relying on U.S. Marshal Ethan Ryder to protect her, and to keep her secret. She fears her father may have continued his life of crime through her art gallery. She has little choice but to depend on Ethan when she realizes someone is now after her. Olivia's search for the truth leads her and Ethan across country to a family and past she doesn't remember.
At the age of ten, Ethan witnessed a brutal murder. He vowed when he grew up, he'd protect people in danger. Protecting Olivia is difficult when she won't trust him. He soon realizes his desire to protect her goes beyond doing his job, but if his judgment becomes clouded by emotions, her safety could be jeopardized.
Can Ethan and Olivia learn to trust each other when they uncover secrets that will change their lives forever?
Sensuality Level: Behind Closed Doors