If Only… by Tanya Wright: Ten years on and Micah was still being chased by the memory of her first love, Drew. The rest of their group were getting together to celebrate his life, and all she could think about was the one night that caused him to lose his. Seeing the other four hammered it home, she needed to move on. They all had. Their get-together had broken up early, but Josh had stuck in there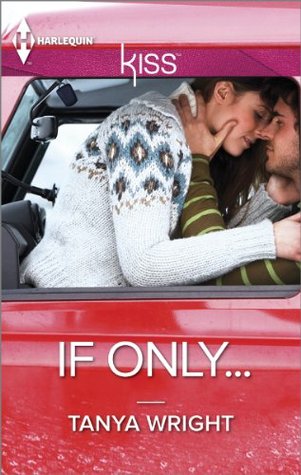 with her as usual. Always seeming to know when she needed moral support.
Ten years on and Josh was still being chased by the memory of his best friend, Drew. When he sees Micah sitting all alone – abandoned by the rest of their friends, he knows he has to go and rescue her. Taking care of her wasn't what he promised Drew that night ten years ago, but he's adapted. At least he still hasn't gone back on his word. But this night… this might just might test his resolve.
The realizations that Micah had led to a lot of things that night. A few more drinks than she normally would've ingested, forgetting her purse and keys at the bar, confiding a little *too* much of her epiphany to Josh. He'd never let her down – NEVER – but tonight what Micah was placing on his shoulders seemed an awfully heavy burden to bear. Then the parting shot just before she passed out – the pass.
From that night on, things weren't the same. Oh, they tried, and they nearly got back, but the attraction was out in the open – even if it was unspoken. The Trouble was – Josh was never going to act on it, and Micah wasn't brave enough to try. It was a recipe destined to ruin a perfectly perfect friendship. And a recipe that could also ruin what could be the love of a lifetime if they let it.
I had absolutely no issues with how well-written this book was. Here's where I had problems. I was halfway through and realized the pacing was just waaaaaayyy too slow. The story was a ton of inner dialogue and not a lot of forward character movement. It made me incredibly frustrated. When I was finished, I truly felt like I didn't know any of the characters past the very outer level, except where it concerned Drew.
For those of you that like super chaste books with a ton of yearning, I think this might be for you. But otherwise – I can't really give it my whole-hearted approval.
Book Info: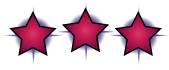 Published July 1st 2014 by Harlequin KISS
If only I hadn't had that last drink…
It might be the toughest night of the year for Micah O'Shea, but one tequila too many and suddenly she's seeing the world – and her best friend firefighter Josh Taylor – in a new light! Surely a bit of Dutch courage is all she needs to see if he tastes as good as he looks?
Why did no one tell her that the morning after is way more awkward when you're friends with the man you threw yourself at? And that it gets more awkward when you start having X-rated dreams about him? Perhaps Micah should stop saying "If only…" and start asking "What if…?"
Winner of Harlequin's So You Think You Can Write contest 2013!