In Illusion (Swept Away #1) by J.S. Cooper, Bianca London has been on a mission since her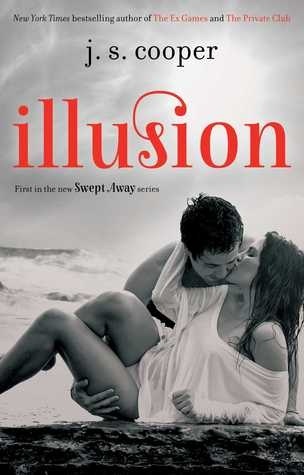 father's death to follow up on a family mystery mentioned in the paperwork he left to her. But once she begins asking questions and digging in to the details behind his work at Bradley Corp, strange things start to happen. Bianca feels like someone is watching her as she makes her way around New York City and even catches a man following her one afternoon. So when a cryptic note shows up at her apartment, she knows trouble is just around the corner.
'Beauty and Charm. One survives. One is destroyed. What are your odds?'
The unthinkable happens as Bianca is kidnapped from a bar one night and wakes up in a car trunk with a handsome man who has also been taken. Jakob tries to console her and protect them as they are drugged and dumped onto a tropical island. However, as Bianca and Jakob search for a way off the island and start to get to know each other better, she can't help but feel like he may not always be telling the truth. Or at least holding back important details from his life. Should Bianca ignore the sexual chemistry between them, at least until she knows whether she can trust Jakob or not? Or is he really sincere in his efforts to make her feel safe during their ordeal?
'My gut told me to trust him. My body told me to touch him. However, my brain told me to be wary. Some of his comments had seemed a bit off, and I wasn't sure if my instinct to trust in him was influenced by my attraction to him.'
Illusion is certainly aptly titled. This book messes with the reader's head as we try to deduce who is telling the truth and who is not at all what they seem to be. And it doesn't stop with this book, either. Book one ended with a few questions answered but with a bit of a cliffhanger, making way for book two.
So I had really high hopes for Illusion based on the book synopsis. Were all of my expectations met? Well, not really. But that's not to say that there weren't any redeeming qualities here. I truly did like the suspense-laden storyline, with all of the twists and turns between Bianca and Jakob. They had tremendous chemistry together that I think took them both by surprise. That in turn led to some difficult choices for Bianca as to whether or not she should trust everything Jakob told her. He would be charming and helpful one moment, then cryptic the next, leaving her feeling like he didn't always have her best interest at heart. It made for some interesting conversations to follow and I liked that element of mystery to it all.
That being said, I think what kept me from giving it a higher rating were the inaccuracies in the story, as well as how naive and wishy-washy Bianca could be at times. I'm not usually too nitpicky about details in a story, but things such as Jakob being described as dark-haired in some scenes and blonde in others, as well as giving away a critical detail in the book synopsis that can spoil the plot are pretty noticeable. And Bianca, God love her…I'm not sure if she was meant to be as naive a character as she came across to me. I think some if it was done playfully, meaning to give her a quirkiness which I can totally appreciate. There were just a lot of times that she seemed much younger than her twenty-five years, especially in dealing with her emotions toward Jakob. I'm hoping it was meant to show how overprotected she was by her father and that this was her trying to figure things out by herself for the first time in her life.
Illusion seems to be drawing a lot of varied reactions from readers. Like I said before, I loved the unique plot and the mystery woven into the storyline. That makes me want to continue with the trilogy to figure out what the heck is going on. As for the personal relationship between Jakob and Bianca? I'll let you draw your own conclusions there.
Book Info: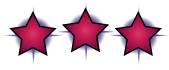 Published November 11th 2014 by Gallery Books | (Swept Away #1)
Indie sensation and New York Times bestselling author of the Ex Games series and the Private Club series, J.S. Cooper introduces the Swept Away series—three new, dark and sexy romances about a woman marooned on a desert island with a mysterious stranger—but is he friend or foe?
The day started like every other day…
Bianca London finds herself kidnapped and locked up in a van with a strange man. Ten hours later, they're dumped on a deserted island. Bianca has no idea what's going on and her attraction to this stranger is the only thing keeping her fear at bay.
Jakob Bradley wants only to figure out why they've been left on the island and how they can get off. But as the days go by, he can't ignore his growing fascination with Bianca.
In order to survive, Bianca and Jakob must figure out how they're connected, but as they grow closer, secrets are revealed that may destroy everything they thought they knew about each other.