In Immortal Ever After by Lynsay Sands, Valerie Moyer was kidnapped and held for several days in a cage along side several other young women. She manages to escape but was hurt in the process. When she wakes up she's in a strange house being treated for her injury and being watched over by a huge, handsome, silent man named Anders, and his other security friends. She finds out she will be staying there so she can recover and also because her captor is still at large.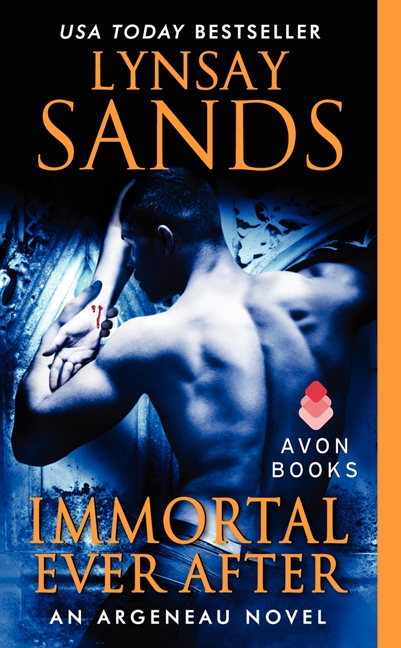 Anders has been assigned to guard her and Valerie feels a strange connection to him she can't explain, which he seems to feel as well. She is shocked at the explosion of feelings she has when he steals a kiss from her for the first time. She's never encountered anything like it before. The feelings and sensations only continue to grow in intensity so Anders admits a secret to her…he is immortal, and they are life mates.
"All this man had to do was look at her and her body seemed to awaken and unfurl like a flower opening under the sun."
Anders has been walking the Earth for centuries. He never expected to find his life mate after all this time and is a bit skeptical about what will happen. The pleasure he feels when he kisses Valerie for the first time is unbelievable. He knows this is only the beginning of their journey together and somehow he has to find a way to explain to her about his kind and how they are destined to be together. Her safety is still an issue with her captor at large so he and the other Enforcers are doing all they can to find the rogue immortal. In the meantime he is uncertain if he will be able to convince the beautiful love of his long life to become his mate or if she will decide to return to her previous life without him.
Lynsay Sands Argeneau series is absolutely wonderful! Valerie and Anders story is certainly no exception. I love the humor she infuses in their conversations and of course the romance is smoldering hot. Valerie is such a strong woman who shows a lot of bravery throughout the story, and Anders is no slouch either. He is caring and protective of her without appearing macho or overly possessive. If you love paranormal romance as much as I do, this would be a great series to check out.
Book Info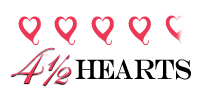 Publisher: Avon Release date: February 26, 2013 | Series: Argeneau
New York Times bestselling author Lynsay Sands enthralls with Immortal Ever After, the latest entry in her sizzling paranormal vampire series featuring the wickedly alluring Argeneau family.
When Valerie is saved by the Argenau rescue team after being kidnapped by an immortal madman, Anders finds himself captivated by the strong, sultry woman. Engaged in a steamy affair, he promises to do everything in his power to protect Valerie while her abductor is still at large—and on the hunt.
Sexy, fun, and full of passion, Lynsay Sands's Immortal Ever After delivers a tantalizing adventure and a smoldering romance.