In Dr. Chandler's Sleeping Beauty by Melanie Milburne., A&E doctor Kitty (Katherine) Cargill has moved to Australia for a short term of three months, time that she will use to gain some experience and to forget her very recent disillusion when she found her then boyfriend with her best friend together in bed.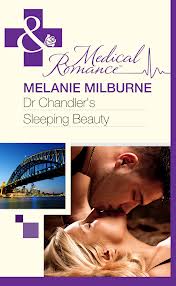 Dr Jake Chandler is a known playboy, he is a use them and leave them kind of guy. He does not want a commitment of any kind, not to have a girlfriend, get married or have babies. He has had more than enough of that raising his brother and sisters after their mother's death. And to make things more fun, Jake made a bet with his sister that he could be celibate for three months or make a one-thousand dollar contribution to her son's college fund, which he would gladly make anyway.
When Jake and Kitty first meet, Kitty is confused with a call girl due to her outfit, which she wore to a costume party for her cousin's birthday. With that first impression, Kitty will not have an easy job of convincing her workmates of her professionalism. And to make things worse, the fact that Jake and her are neighbors and seen together on a few occasions, gets the gossip mill running wild in the hospital with the speculation of Jake and Kitty's relationship.
The attraction and chemistry is so much that Jake will have a hard time staying away from Kitty, and winning the bet.
Kitty will have to accept that love and happily ever after are not something that you can have full control over While Jake will have to learn that life cannot be lived on the surface only, you must be open to love and pain to truly live and have something worthwhile.
If you want a sweet and deep romance between two very reluctant doctors, you will like Dr. Chandler's Sleeping Beauty by Melanie Milburne.
Book Info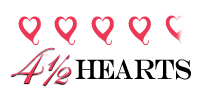 Published November 2nd 2012 by Mills and Boon (first published November 1st 2012)
Dr Chandler's Sleeping Beauty ER doctor Kitty Cargill yearns for the fairytale: everlasting love, marriage and a family. But after jilting her cheating ex she's locked up her heart and thrown away the key! The animal magnetism of her new boss Dr Jake Chandler opens her eyes to raw passion, but she'll have to keep reminding herself Jake's not the 'happy-ever-after' type…
Her Christmas Eve Diamond Nurse Cassidy Rae is a stickler for rules, but even she revels in the magic of Christmas! This year, however, new registrar Brad Donovan's surfer-boy looks and cocky charms are severely testing her goodwill to all men. But in the festive season miracles can happen, and Brad's about to give Cassidy a Yuletide to remember…