Imprisoned by the Greek's Ring by Caitlin Crews  is a passionate romance with revenge and family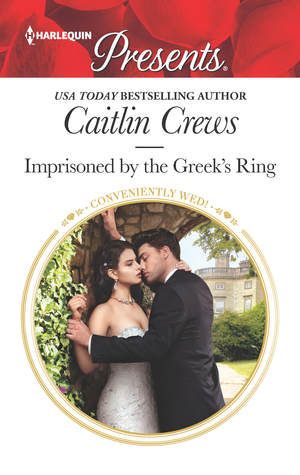 secrets providing plenty of drama for the couple.
Lexi Haring lost her parents at a young age and was taken in by her uncle, though always made to feel like she was a second rate citizen. The 'poor' relation, she was relegated to servants quarters and had to work hard to prove herself to the Worth family. When her best friend and cousin was found murdered, Lexi told the truth in court – or the truth as she knew it. An overheard conversation between her cousin and Atlas Chariton, the CEO of the family company convinced the jury that he was the guilty party and Atlas went to jail.
Ten years later, Atlas has been released from jail and is determined to seek revenge for a crime he never committed. During his incarceration he learned facts about Lexi that show she's in fact an heiress, and marrying her will ensure the money is his, and that Lexi will have to pay for what she did. With no options, Lexi agrees to the marriage, in part as penance for her role in convicting an innocent man. Atlas is determined to fill their nights with sex while remaining an emotionally uninterested party, to Lexi's dismay. Will they find happiness or misery ever after?
I'm a fan of Caitlin Crews romances and usually find her plots and characters compelling. However I found this one leaned too heavily on the revenge portion of the story. Atlas is ruthless, and there is no tenderness in the love scenes between him and Lexi. Anger and bitterness are his driving forces and his realization of love for Lexi comes in a rushed ending that is hard to believe. The epilogue is much sweeter, showing a side of Atlas that would have been better believed had it come earlier.
The rest of the plot is interesting and intense. The treatment of Lexi at the hands of her Uncle and family has been unkind, and it's great to see her get her bearings and gain a measure of the self confidence she was lacking. There are some interesting family secrets and lies that come out as the story progresses. All in all, it's not my favorite by this author but won't stop me from reading more of her books.
Book Info: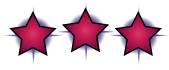 Publication: Mar 20, 2018 | Harlequin Presents | Conveniently Wed
His vengeance won't be complete…
Until he has her as his bride!
After ten years in prison for a crime he didn't commit, ruthless Greek Atlas Chariton is back to take revenge on Lexi Haring — the woman who put him there. He'll meet her at the altar and bind her to him — for life!
But once married, the bliss of her sensual surrender threatens to unravel his hard-won vengeance…