In the Rancher's Arms by Kathie DeNosky is a fun, sexy and entertaining read, mail-order bride in the new century, you know this will be interesting.
Victoria Anderson is trying to get as far way from her past as possible. She may not have a lot of money to her name, but any place is better than Charlotte where everyone knows her. After not being able to get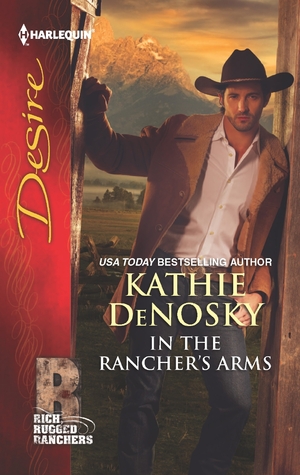 hired anywhere and so many threats from the people her father stole money from, she knows that she must become a whole new person.
Eli Laughlin is looking for a wife to help him with the ranch. He may have gone the most unusual route and ran interviews from an ad he ran for an e-mail order bride instead of dating, but this is the bet way for him. As soon as he sees Victoria he knows that she misrepresented herself and her knowledge of ranching, but he will marry her and give it a try for a month as agreed on their pre-nuptial agreement.
Little does Eli or Victoria expect that Buck, Eli's father, will help Tori learn the ropes of ranching or that she will be so willing to learn. Eli can see every time that Tori lies, for her face shows every emotion. Unfortunately, they will both learn that lying and keeping the truth is not always the best option.
Tori and Eli will have to learn to trust each other with the truth and be open to hearing it if they are to have a chance at being together. The pain of the past that each has suffered has been great but true love will help them see the errors of their way.
For a sweet and fun romance read, In the Rancher's Arms by Kathie DeNosky is the perfect choice.
Book Info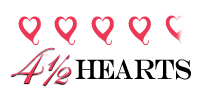 Publication Date: April 2, 2013 | Series: Harlequin Desire (Book 2223)
Email-Order BrideIt's obvious to Eli Laughlin that Victoria Anderson has misrepresented herself. But the hardheaded rancher doesn't care. When he advertised for a wife with ranching experience, he never expected to land anyone as intoxicatingly lovely as Tori. Now he's having fun watching her try to bluff her way through ranch work.The prenup has given them a month to get acquainted before finalizing their marriage. But Eli's having a hell of a time reining in his desire. And whatever Tori's hiding seems inconsequential when every cell of his body aches to make Tori his wife for the long-term.