Jilted by Kelly Jamieson: I love a hot, sexy, second chance romance and Jilted by Kelly Jamieson fits the bill! The fact that this book is part of of a new wedding series gives me something yummy to look forward to. This is an
emotional, feel good story that may cause panting by the reader during some of the steamiest scenes ever written.
Jilted is primarily about two people, Josh and Devon. Josh and Devon grew up in the same small town of Promise Point and they became involved when they both worked and lived in Boston. Due to family issues, Josh decides to quit the job he loves and move back home to Promise Point. Josh is a superhero; he has wears many hats. He is a fireman, business owner and protector of his family and friends. Devon truly loves her job and remains in Boston, successfully working for a large banking investment firm. She loves the city life. Although no longer in a relationship, their feelings still remain.
A year later, after losing her job with no prospects in sight, Devon returns to Promise Point to follow-up on a job lead and to attend Josh's wedding to her former best friend Allie. Josh is jilted at the alter and in a bizarre twist, he and Devon go searching for Allie. The search evolves into a new relationship between the two. They learn about each other, experience each other and fall in love once again.
I recommend Jilted and other books authored by Kelly Jamieson.
Book Info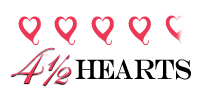 Publisher: Samhain Publishing, Ltd. (March 19, 2013)
The wedding's off but the honeymoon is on…
Promise Harbor Wedding, Book 1
Devon can do this. She can show up at her ex-boyfriend Josh's wedding, even though he's marrying her ex-best-friend. She can show everyone she's happy with her fabulous life in Boston, her great career, her amazing shoes — and she can show everyone she's over him.
Truth is, her life isn't so fabulous. She's just been downsized out of her job, her Jimmy Choos won't pay her mortgage, and…she's still heartbroken that Josh chose family over her. The real reason she's enduring this wedding is that her next stop is nearby Greenbush Island, her last hope of finding a new job.
Josh knows marrying long-time friend Allie will make everyone happy after the rough time their families have been through, and since the woman he really wanted to marry chose her career and big city life over him—why not?
But the perfect wedding turns into a perfect disaster when Allie leaves him at the altar for another man. He never saw that coming! But hey, Devon's there, offering to help him look for Allie on Greenbush Island, where he'd planned their honeymoon. Only, all they find there are their old feelings for each other and a temptation to risk their hearts one more time…
Warning: This book contains a firefighter hot enough to ignite flames, a woman who doesn't want to get burned again, a honeymoon suite but no honeymoon, and sex not on the beach (sorry).