In No Ordinary Cowboy by Marin Thomas Nothing has been the same since Lucy's brother Michael, a bull rider, died driving home from the bar after too much to drink one night 2 years ago. Lucy, her parents, and Tony, her brother's best friend (and Lucy's secret lover at the time) all harbor intense feelings of guilt over Michael's death, each blaming themselves. No one is happy, they are just going on with their life, trying to ease their guilt. For Lucy, this means running "The Pony Express", a non-profit business she started that gives cowboy's free rides home when they've had too much to drink. It also means getting over the heartbreak of losing Tony, who disappeared from her life the night Michael died. For Tony it means distancing himself, and ending his relationship with Lucy. It also means putting in for a transfer as a border patrol officer to another state, moving away from all the memories and guilt. For Lucy's parent's it means hovering over their remaining child and blaming Tony for Michael's death.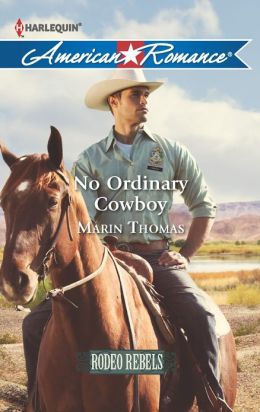 Lucy's focus in her life is The Pony Express. For her it's a way of honoring her brother and making sure others don't have the same fate he did. When The Pony Express is in trouble financially and Lucy's father has cut off her access to her trust fund, she is determined to find a way to finance and keep The Pony Express in business. Lucy's solution is a fundraiser where she will ride bulls and collect pledges for every second she can stay on the bull. She finds a sponsor who will match the pledges…now she just has to find a way to train and prepare herself. When Lucy first approaches Tony he is horrified to hear her plan, terrified something will happen to her too. He relents and agrees to help her, so that he can hopefully help her stay safe also. But it's not just all bull! As Tony and Lucy start her training, they can't deny that the feelings they have for each other are just as strong as before. No other guy ever matched up to Tony in Lucy's opinion, and she finds herself just as drawn to him as before.
As they find their way back to each other Tony discovers he likes "…being able to breathe without flinching and didn't want to return to the way things had been – living in the shadow of his guilt and trying to outrun the past." But both Lucy and Tony are riddled with secret guilt over Michael's death, holding it close to their chests, each unable to overcome their own guilt. Neither feels the other will forgive if they know their perceived role in Michael's death, and Toby is sure Lucy is better off without him. To make matters worse, Lucy's parents are dead set against Lucy having any kind of relationship with Tony.
Can Tony and Lucy find their way through their secrets and guilt over Michael's death? Will they stand strong as two adults who want to be together no matter what? Two years is a long time to lay blame on someone other than Michael…will they be able to understand that as an adult he ultimately made his own choice that fateful night, and move forward with their relationship with each other? Or is it too late and the blame and guilt has taken it's toll?
Everyone in this story has a big hole in their lives where Michael used to be, and it is very difficult and painful for them to move on. It is also a bit sad reading about them trying to move on. I found it a bit frustrating that both Lucy and Tony were so focused and sure that it was their fault Michael died, they didn't seem to give any of that responsibility to Michael. After 2 years they are still grieving and trying to atone for what they each feel is their fault. I found it hard to feel close to these characters, but at the same time I could empathize with them. I liked that No Ordinary Cowboy brought Lucy's parents into the story and we could see how they were also affected by Michael's death. And of course his dog Maddie is so sweet – at times I felt more sorry for the dog than anyone else!
We got a bit of adventure following Tony on his job in No Ordinary Cowboy and I also liked how Tony's Mexican heritage was brought into the book at the end, it was really fitting!
No Ordinary Cowboy was a book that dealt with a lot of sadness…Lucy and Tony are both stubborn and most of the motivation for what Tony and Lucy are doing with their lives revolves trying to ease their guilt about Michael's death. We watched Tony and Lucy try to find their way through the sadness to all the happiness and love for each other that could be in theirs – if only they can feel deserving of that.
No Ordinary Cowboy is a quick, romantic read that really makes you want a happy ending.
Book Info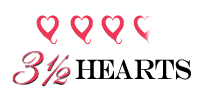 Publication Date: April 2, 2013 | Series: Harlequin American Romance (Book 1447)
Looking For Redemption…Lucy Durango can't ever bring back her brother, killed in a drunk driving accident. But she's doing her best to honor his memory and to atone for her part in his death. She also can't seem to stop her feelings for Tony Bravo, the cowboy who broke her heart the same night her brother died. But if she gets close to Tony again, she risks losing her whole family this time—because they blame Tony for their tragic loss.As a U.S. border agent, Tony sees his fair share of danger. But nothing stops his heart like seeing Lucy once more. Her family's anger toward Tony meant he and Lucy lost any future together. But Lucy has a hold on his heart again…and he's not at all sure he wants to let go of her this time.