Keeping Her Up All Night by Anna Cleary is a story about letting go off your past and taking a chance on the present.
Amber O'Neill gave up her ballet career to move home and take care of her ailing mother.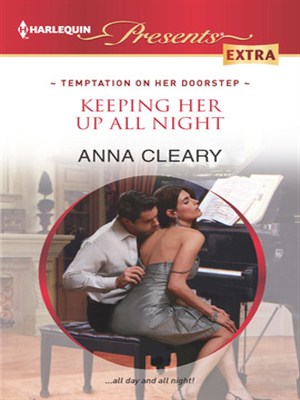 When Amber's mom passes away she inherits her mothers florist shop and a whole load of problems to go with it.
Not only does Amber have to contend with the strains of keeping the business afloat but to top it off she can't even get a decent night's sleep because her neighbor across the flimsy walls decide to practice with their band all night.
Amber decides enough is enough and confronts her neighbor, but when Amber meets Guy sparks fly and after the initial confrontation their anger is quickly replaced by the zing of attraction.
'Sorry if you were disturbed, Miss…?'

'Amber O'Neill.' Her tone was earnest. 'I don't think you realise how much the sound reverberates in these apartments. It magnifies, actually, and the walls are very thin.'

He lifted his brows. 'Yeah? The sound magnifies. Now, that's interesting. A unique accoustic. Thanks for mentioning it.'

Amber, he was thinking, riveted on her irises, drowning in the violet. And her mouth—so soft and full. A dangerous yearning stirred the devil in his blood. Oh, man, it had been a long, long time.

Apparently she still hadn't noticed his charm, for her luscious lips tightened. 'Some people have to work, you know. Some even have businesses to run.'

'Do they?' He smiled, refusing to be chastised at eight-thirty in the evening. Practically daylight. Enjoying stretching out the tease. Listening to her voice. 'Tsk. Don't those people ever play?'
Amber and Guy succumb to their attraction, but once they make love Guy gets standoffish and makes it clear to Amber in his deeds that he is not interested in having any kind relation with her.
Amber has been used by men before and she hates herself for falling for another player….but unknown to her Guy is anything but a player.
Two years ago Guy was left standing at the altar by the love of his life without any explanation and those wounds run deep; since then he has kept himself free of any relationships or entanglements.
Guy Wilder wasn't on the hunt any more. He'd given up chicks with promises of forever on their honeyed tongues. These days he poured his emotions into songs. Often tear-jerkers in the key of tragedy, best wailed after midnight in haunts for the broken-hearted. But they were tuneful, sexy, and always with a deep and honest soul beat. Songs a man could believe in, with no bitter twists at the end. Yep, he was still a single man, and it was all good. By day he built his company, by night he dreamed up songs, and the Blue Suede boys were keen to perform them.
If Guy and Amber are to find their HEA they will have to learn to trust each with their deepest secrets and open their hearts no matter how big the risk of getting hurt.
This was my first Anna Cleary novel and I have to say she has a uniquely fresh and upbeat voice and this certainly won't be my last.
Keeping Her Up All Night had a fresh and lighthearted feel to it with tons of chemistry between the hero and heroine. This book is definitely worth a read.
Rating: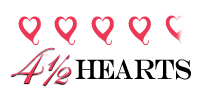 Book Info: Publication Date: January 2, 2013 | Series: Harlequin Presents Extra (Book 231)
Amber O'Neill's new neighbor has been keeping her up all night—and not for any pleasurable reason! Doesn't he know ex-ballerinas need to drown their sorrows in peace? Amber storms over, intending to tell this noise polluter where he can put his guitar, but ends up tongue-tied when she sees him in the smokin' hot flesh!
Guy Wilder can think of some much more exciting uses for Amber's sharp tongue and stunning physique, but he would be crazy to start up anything with his neighbor—things could get messy when she realizes he's a "one night only" kind of guy….