In Kidnapped for his Royal Duty (Stolen Brides #1) by Jane Porter, having his bride whisked away by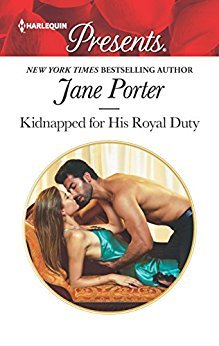 another man on his wedding day is a shock for desert prince Dal Grant. However, he's not as heartbroken as he should be, and instead, finds himself doing the unthinkable in kidnapping his wonderful secretary, Poppy. Will Dal be able to convince Poppy to take a chance on him, especially since he needs her?
Enough with the lying. It doesn't become you. You forget, I know you. I've worked closely with you, worked closely with you, and I saw it in your face, saw it in your eyes."
"Saw what?"
"Guilt. But I also saw something else. You were happy to see Crisanti arrive. You were elated."
"I wasn't elated."
"But you weren't devastated."
This story took me a while to get into because while I absolutely loved the hero, the heroine took me ages to warm up to. She comes off as meek in the beginning, which just didn't work, considering the situation she's in with the hero. Why does she act as if she's the injured party? Why not tell him the truth? Why does she owe so much more loyalty to her best friend? However, in saying that, Poppy did win me over in the end, as she becomes closer with the hero and can no longer deny the feelings she has for him.
As for the dialogue, it was intense due to the main characters back stories and everything these two go through on their journey to happy ever after, especially since the hero is so determined to get the truth out of the heroine because he knows she's not innocent in what's happened. Besides, she owes him after everything that's happened with his bride being kidnapped. Will Poppy help the hero? Will Dal be able to seduce her? Moreover, I liked the hero's confidence and how persistent he was to get truth out of the heroine since he definitely deserves to know the truth. Who will get their way? How much of a challenge will the heroine be to win over?
"If you care so much about my happiness, why not just marry me? Wouldn't that be the simplest thing to do?"
For a long moment she said nothing, and then her throat worked and her voice sounded low and rough. "I've never had much in life in terms of material things, but I was loved, dearly, by my parents, and if I ever marry, it will be for love. A marriage without love is doomed from the start."
Overall, Ms. Porter has penned a read that I did enjoy where the chemistry was strong and palpable from the moment these two are in this story together for the first time and keeps getting from stronger the more of a challenge the hero faces with the heroine's reticence; and the ending wrapped this story up nicely with the heroine doing right by the hero and then the hero proving to the heroine that she's the right woman for him and their relationship is forever. As for the epilogue, it wrapped this story up nicely with how far these two have come in their relationship and the future joy they're going to share together. I would recommend Kidnapped for his Royal Duty by Jane Porter, if you enjoy the friends to lovers trope, the marriage of convenience trope, or books by authors Susan Stephens, Lynne Graham, Maggie Cox and Cathy Williams.
Book Info: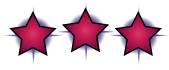 Publication: June 1st, 2018 | Harlequin Presents | Stolen Brides #1
He needs a substitute bride…
And she will be his queen!
When desert prince Dal's convenient bride is stolen, he must find a replacement—immediately. Suddenly shy secretary Poppy is kidnapped by her merciless boss and whisked away to his kingdom. She's shocked to find herself willingly surrendering to his expert seduction! But when it becomes clear that Dal has more than pleasure in mind, will Poppy be persuaded to accept his royal proposal?