Kissed by A Vampire by Caridad Pineiro
Alex and Stacia aren't your typical couple. Stacia is an elder vampire, with the strength and power of many men. Alex is an undercover cop working a case where young women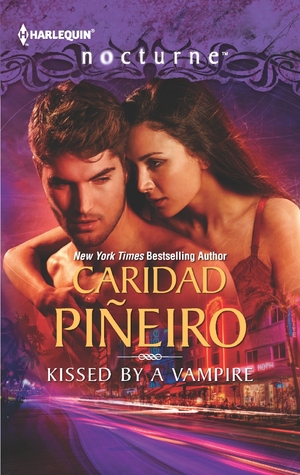 are being drugged and sold. When these two catch a peek at each other across a crowded bar they both realize there is more than passion lurking behind the heated nights. A vampires kiss can save a humans life, and as it turns out this isn't the first time Alex has been kissed by a vampire.
There were many things that I liked about "Kissed By a Vampire" by Caridad Pineiro. I really liked that the heroine held most of the power, I mean you don't see this as much as you would think in romance nowadays. I also loved that Alex and Stacia have a secret past that neither of the, remember until their eyes meet across a crowded room. But most of all I love the passion that these two had in bed, Alex turned out to be one heck of a caring and respectful lover. He never wanted to hurt Stacia, even though he isn't nearly strong enough to do so. How cute is that? 🙂
Throughout this book all I could think about was… How could I not have known that this author exited!?!? With such a passion for romance writing Ms Pineiro blew me away by creating a world that truly opened my imagination to a world of possibilities. Not to mention she creates a truly enchanting story with a beautiful relationship! If you call yourself a fan of paranormal romance than I fully recommend Caridad Pineiro!
Rating: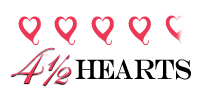 Book Info: Publisher: Harlequin Nocturne (November 1, 2012)
For two thousand years, vampire elder Stacia has roamed on her own, haunted by the betrayal that turned her into a creature of the night. Her nights looming empty and eternal, Stacia longs for love, but settles for quick bites and sinful pleasures in South Beach. Until she comes face-to-face with the unforgettable DEA agent she once brought back from the brink of death.
Alex Garcia knows that demons exist—the real kind, the kind that are kidnapping women and selling them into slavery. Finding those victims is his focus—not a beautiful seductress whose otherworldly abilities can't possibly be real. But when Stacia summons all her powers to prove what she really is, Alex will summon all his to believe in the vampire's kiss….