Countdown to First Night is a wonderful anthology book with three beautiful and fun romance stories revolving in the town of Snow Falls on New Year's Eve and second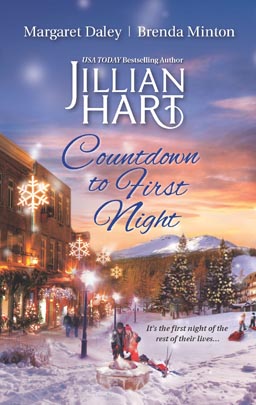 chances at love.
Winter's Heart by Jillian Hart:
Shelby Craig has lost everything after the death of her husband. While she was able to keep everything going for a while, now that she has lost her job and her house, she finds herself moving back with her grandmother for a temp job. While she believes she had her one true love and will not be able to love again, destiny has other plans, in the form of a sympathetic cop who was her first love when she was just a child.
Snowbound at New Year by Margaret Daley:
Ellie Summers is the author of a popular children's book series. But after loosing her illustrator she can't seem to be able to get the right feel on the illustrations for her new book. So she sets off to meet him and settle things while she still has a little time before it has to go to print. But he is very much a recluse since the death of his wife and won't bend as easily to her will and do what she wants. Now being snowbound with him overnight, she finds herself liking him more and more as well as wishing him and his girls would be her family. But it will take some hard thinking and opening of his heart and mind for him to accept the possibility of having new happiness.
A Kiss at Midnight by Brenda Minton:
Jolie Godwin has always felt like she didn't belong. Now she has to swallow her pride and forget her grievance with Jake Wild while he is exhibiting her art in his lodge. But she has to keep her distance from him, because when she is close to him she can't seem to think clearly and forgets why they would never be able to be together. Little does she know that Jake has other ideas and he is going to set out to woo her even if he has to resort to using his niece to get near Jolie and winning her once and for all.
If you want a beautiful anthology that will have you smiling at the end of each story, then this book is for you.
Rating: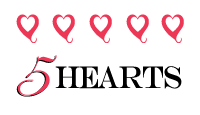 Book Info: Publisher: Harlequin Anthologies (January 1, 2013)