Kissing Kendall by Jennifer Shirk is a sweet romance about getting a second chance at love.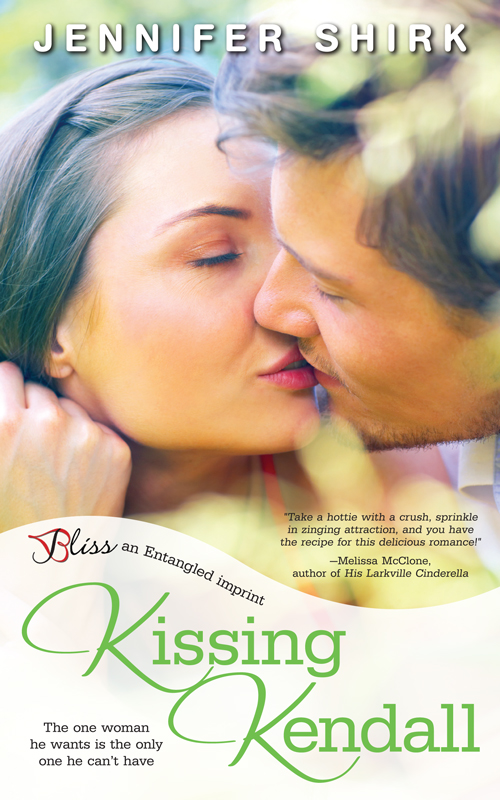 Kendall Grisbaum only wants security and a safe life. After the loss of her husband she doesn't want to take more risks. She want a safe man that will not die because of his job, and she wants a job that will offer security and what she needs without any risks.
Brad used to be close to Kendall, but after she married he started to pull away little by little.  While he still looks after her from afar, she is off limits for she was his friend's wife.
When Kendall decides to take a risk and open her own bakery, Brad is the best person to help her. He may be a cop, but his side business in construction really does come in handy. While they both feel the attraction while working together, neither is willing to take the risk. But when Georgie, Kendall's friend and Brad's little sister, decide to play matchmaker and set Kendall with another of Brad's friends, Brad faces loosing Kendall again to another friend and he will have to take a leap of faith and try to win her over himself.
This is a very sweet and nice romance story that will leave you with a sigh after you finish.
 Rating: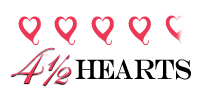 Book Info: Publisher: Entangled Publishing (Bliss) (December 7, 2012)
Kendall Grisbaum is finally taking charge of her life—pouring her heart into opening a new bakery business and even allowing her best friend Georgie to play matchmaker for her. Trouble is, the one guy she secretly wants is Georgie's older brother, Brad, who is decidedly off limits.
Brad can't seem to get his little sister's best friend out of his mind. He and Kendall used to be close friends, too, and as a local policeman, Brad can't help but play protector, looking out for Kendall. When he offers to help her renovate her new bakery space on the side, their friendship—and their attraction—flares back to life.
Amid the temptation of doughnut muffins and blueberry cobbler, a new temptation draws them both closer. Can they take a chance on love when it means risking their friendship, even when not doing so risks everything?