Born To Be Wild by Donna Kauffman is a sexy and fun romance read.
Dara Colbourne has hidden away all her wildness after one too many deaths from a loved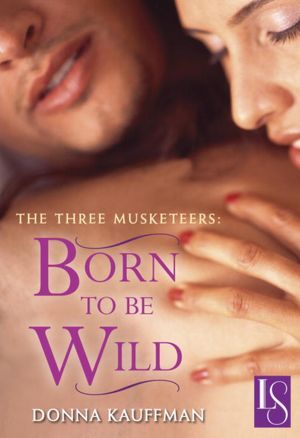 ones brought by their own wildness. Now all she cares about is a boring life that will grant a wish to child that might not live long to enjoy much.
Zach Brogan has always been wild and he always enjoyed teasing Dara since their childhood. But now that he is facing her in her new adult persona he can't seem to be able to keep a new type of attraction out of his mind, and of course he can't help but try to rile her up a little to bring her inner wild out to play.
While they may have a lot fun together, Zach's wildness might just drive her away from what could turn out to be a truly wonderful love. Dara doesn't want to risk her heart to the pain of loosing another person that takes wild stunts carelessly. It will take a lot from Zach to show Dara to take a risk on them and show her that their love is worth it all.
If you want to read a fun and sexy romance with just a tad of drama, then you'll love this book.
Rating: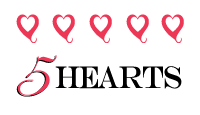 Book Info: Publisher: Loveswept (October 8, 2012)
Born to Be Wild, the second novel in the Three Musketeers series by Donna Kauffman, is another sensational story of a professional thrill-seeker—and the woman who might just be his ultimate high.
They call themselves the Three Musketeers: three lifelong friends, men who will put it all on the line in the name of honor and loyalty. Of course, that's nothing for musketeer Zach Brogan, who risks life and limb daily as the owner of an adventure vacation outfitter. Skydiving into active volcanoes, hang gliding off glaciers, diving in shark-infested waters—Zach lives and breathes heart-stopping scenarios. But nothing can prepare him for seeing his childhood friend Dara again—or for the visceral reaction their reunion incites.
Dara Colbourne is living her professional dream: granting elaborate wishes to ill children. Yet when her new project puts her face-to-face with the guy who teased her all through school, Dara is far from pleased. But she is unprepared for the handsome, flirty man that Zach Brogan has become. As the two spar over trip logistics, the heat rises to levels neither can ignore. Is the thrill of adventure all there is between them, or can Dara trust this magnetic bad boy with her heart?