In Last Seen Alone by Laura Griffin, Vanessa Adams has disappeared. Discovering a pool of blood
in the woods near her abandoned car, homicide detective Brandon Reynolds believes the worst has happened. A business card for attorney Leigh Larson leads him to her office.
Leigh only had a brief meeting once with Vanessa, but after hearing what happened, she finds herself drawn into the mystery of what happened to her. Working with Brandon, they set off on a race against the clock to discover the truth before someone else gets hurt.
I found Leigh to be a little irritating. She's an attorney, not a detective, yet she goes off and basically starts her own investigation even though Brandon warns her to stay out of it. It was almost like she thought she could do the job better than the detectives assigned to the case. I was a little surprised that Brandon caved so easily and allowed her to take part in the investigation. That whole aspect of the story felt unrealistic.
The romance between Leigh and Brandon lacks chemistry. Their coming together came out of nowhere; there was no buildup to it. It could have been left out of the book completely; as it was written, I don't think readers would have missed it. There seemed to be a romance budding between Brandon's partner and Vanessa's sister that I was more interested in, but that doesn't really end up going anywhere, either.
The book itself is a bit predictable, and it wasn't hard to figure out what Vanessa had been dealing with before her disappearance. The only real mystery was what exactly happened to her out in the woods.
I normally enjoy romantic suspense, but this one fell flat for me. There was nothing that really stood out in the story and grabbed my attention; by the end of the book, I was just waiting to see how it finally concluded. I've read other books by this author that I've enjoyed, so I was disappointed that I didn't really care for this one.
Book Info: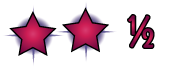 Publication: September 28, 2021 | Berkley Books |
Up-and-coming attorney Leigh Larson fights for victims of sexual extortion, harassment, and online abuse. She is not afraid to go after the sleaziest targets to get payback for her clients. Leigh is laser-focused on her career–to the exclusion of everything else–until a seemingly routine case and a determined cop turn her world upside down.
Austin homicide detective Brandon Reynolds is no stranger to midnight callouts. But when he gets summoned to an abandoned car on a desolate road, he quickly realizes he's dealing with an unusual crime scene. A pool of blood in the nearby woods suggests a brutal homicide. But where is the victim? The vehicle is registered to twenty-six-year-old Vanessa Adams. Searching the car, all Brandon finds is a smear of blood and a business card for Leigh Larson, attorney-at-law.
Vanessa had hired Leigh just before her disappearance, but Leigh has no leads on who could have wanted her dead. Faced with bewildering evidence and shocking twists, Leigh and Brandon must work against the clock to chase down a ruthless criminal who is out for vengeance.