Let Me Be The One by Bella Andre is a fun, sweet and hot read.
While I am new to this series, I have to say that I didn't feel like I was lost or missing some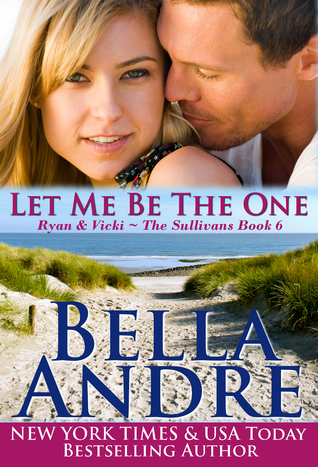 pieces from the other books and for that I am very grateful to the author. I would not have liked to have missed reading this book due to the need to read the others first.
Vicki Bennet has always felt better while sculpting, for she feels she cannot communicate easily with others. One day while trying to get close to Ryan Sullivan to study his smile, she realizes that an out of control car is headed his way and runs to save his life. Ever since that near tragedy they have became close friends, and have had a relationship that has never wavered.
Now over a decade later, Vicki is back in San Francisco and she needs a pretend boyfriend ASAP, so she turns to now professional baseball player and her close friend Ryan for help.
Ryan will do just about anything for Vicki, especially to keep any creep away from her. But he wants to be more than her pretend boyfriend, for she has always been the reason he was a ladies man.
Vicki has always loved Ryan, but she knows he is a serial dater moving from one relation to another. She cannot believe that he would be able to change and want something permanent, and after one failed marriage she does not want to risk her heart again.
Vicki and Ryan will have to open their hearts and minds to the truth that has been there since they were teenagers or risk loosing their one true chance at love again.
If you like a sweet romance that turns really hot, I would definitely recommend this book 🙂
Rating: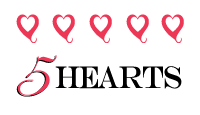 Book Info: Publisher: Oak Press, LLC (August 28, 2012) | Series: The Sullivans
In LET ME BE THE ONE, the brand-new book in Bella Andre's New York Times and USA Today bestselling series about the Sullivan family, an unexpected friends-to-lovers romance might not only turn out to be so much hotter than anything bad boy pro baseball player Ryan Sullivan has ever known…but much, much sweeter, too.
When Vicki Bennett saved Ryan Sullivan's life as a teenager, it was the beginning of a close friendship that never wavered despite her failed marriage to someone else and Ryan's well-earned reputation as a ladies man. So when she suddenly needs a pretend boyfriend to protect herself and her career from a powerful man's advances, he is the only person she can imagine asking.
Ryan will do anything to protect Vicki from harm, but when their "fake" kisses and caresses lead to an incredibly sensual night that neither of them can resist, will he have made the biggest mistake of all by irreparably jeopardizing their friendship? Or is it possible that what they've both been looking for has been right there the whole time…and the perfect combination of wicked and sweet, friendship and love, is finally within reach?
The first 5 books in the Sullivan series are also available!
Book 1: THE LOOK OF LOVE (Chase Sullivan)
Book 2: FROM THIS MOMENT ON (Marcus Sullivan)
Book 3: CAN'T HELP FALLING IN LOVE (Gabe Sullivan)
Book 4: I ONLY HAVE EYES FOR YOU (Sophie Sullivan)
Book 5: IF YOU WERE MINE (Zach Sullivan)