Always and Forever by Farrah Rochon is a Kimani Harlequin romance that features Phylicia, a woman who has had to deal with a lot in her life. Her mothers dementia, her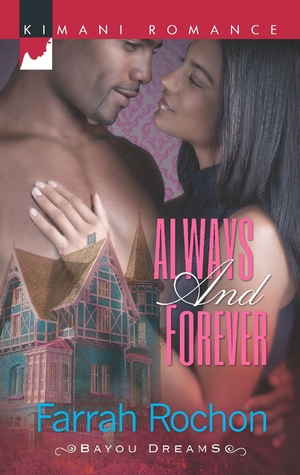 fathers death, and loosing her family home to an arrogant but sexy renovator. It also features Jamal a man set out to make a name for himself, and his plan is to renovate an old Victorian house. But things go awry when he in lists Phylicia's help.
There were many things I liked about "Always and Forever", it had great characters and one steamy romance. This is my first time reading a Kimani Romance, and I was thoroughly surprised. This may very well be a new favorite sub genre of mine. I really loved the fact that not only was Jamal good with tools but Phil was too. She had an amazing talent for woodworking and painting, these shared talents bring Jamal and Phil closer than ever before. One particular scene that sticks out in my mind is when Jamal and Phil take a day off, that ends up with them in the park. Hahaha now there is something you don't see too often.
The one thing I didn't like about this book was that it took a little too long for the main idea behind the story to get going for me. And I also felt that parts of the story dragged a little, but overall "Always and Forever" was a sexy and heated romance sure to give any reader a hot flash!
Rating: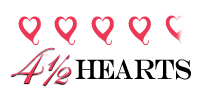 Book Info: Publisher: Harlequin Kimani (December 18, 2012)
After a run of lousy luck, Phylicia Phillips is finally close to reclaiming her cherished girlhood home in Louisiana. But before she can buy it back, Jamal Johnson beats her to the punch. The renowned architect plans to completely renovate the old place—and he wants Phylicia to help him! She doesn't trust Jamal, but she's helpless to fight the passion building between them.
Hiring the home restoration specialist to help convert the stately Victorian into a B&B was a stroke of genius. Until Jamal finds out the house was in Phylicia's family for generations. Blindsided by his desire for this alluring beauty, Jamal vows to transform their working relationship into an intimate one. But will threatening troubles from the past keep them from building a blueprint for love?