Love for Beginners by Jill Shalvis: I've been enjoying the Wildstone series, but I'm on the fence about this latest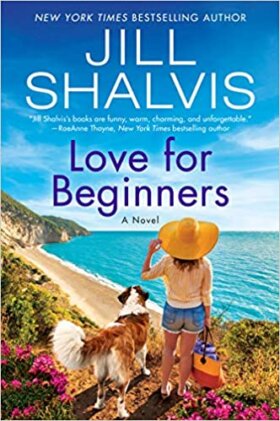 addition. Love for Beginners finds Emma, who awoke from a coma only to find her fiancé and best friend had fallen in love, learning to walk again. She quickly finds herself falling for her physical therapist, Simon, who is dealing with issues of his own. Throw in Simon's cousin, Ali, who was Emma's nemesis since high school, and her own issues with her ex-boyfriend, Ryan, who she wants back.
Honestly, I liked the budding friendship between Emma and Ali more than their actual romantic relationships. I liked both Simon and Emma, but I wasn't wowed by their relationship.. Something felt a bit lacking in their relationship, possibly because Simon seems to hold Emma at arm's length a lot. They felt more like friends than lovers. And forget Ryan. There's a scene where Ali overhears Ryan discussing Ali with his mother and sister, and if I was Ali, I would have been demanding an explanation about what was said. Instead, she never addresses the statement, which is one that should have anyone questioning how strong their relationship was if he felt that way. Ryan comes across as wishy-washy at best up until that point, but that scene really painted him in a negative light for me.
My other issue is Emma and the situation with her ex and her ex-best friend. There seems to be closure between Emma and her ex, there's not any between her and her ex-best friend. It felt like there was an opening left for a possible reconciliation between the friends, but it never happens. Then when her ex finally makes an appearance again, it came out of nowhere, like it was thrown in to potentially create some drama. I honestly felt like that whole scene could have just been left out as it didn't really add anything to the story.
This is the seventh book in the series but, like all the books in the series, it can be read as a standalone. While some characters from the other books occasionally make appearances, new readers to the series won't feel like they're missing anything by not having read the previous books.
Love for Beginners is a book about friendships, love, and getting a second chance at life. While it wasn't my favorite of the series, it is still worth giving it a read.
Book Info: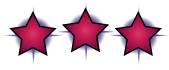 Publication: June 8, 2021 | William Morrow Paperbacks | Wildstone #7
When Emma Harris wakes up from a coma, she learns that her fiancé and her BFF have fallen in love, she's lost her job, and the life she knew is gone. Overwhelmed but grateful to be alive, she decides to start over from scratch. Not as easy as it sounds, of course. But she's never been a quitter, even if she wishes she could quit rehab, where her hot but evil physical therapist, Simon, puts her through the wringer.
Desperate for a new start, Emma opens a doggy day care. Unfortunately, the only space she can afford is owned by her childhood nemesis Ali Pratt. But hey, she's been through worse, right? She tries to roll with the punches, but a friend drops his grandpa off at the doggy day care because he can't find senior care. On top of that, she and Ali bring the term "frenemies" to a whole new level. And then another grandparent shows up. And another.
In the midst of all that, Emma realizes she's accidentally fallen for her Evil PT. But the most horrifying thing of all is that Ali just might have turned into the best friend she's ever had. And as Emma grows from the pain of her past and takes on her new path, she comes to learn that life isn't what you're given, it's what you make of it.