At one hundred and fifty eight pages, Love Unleashed by Diane Kelly isn't considered a novella, but it read like one. When kindergarten teacher Jessica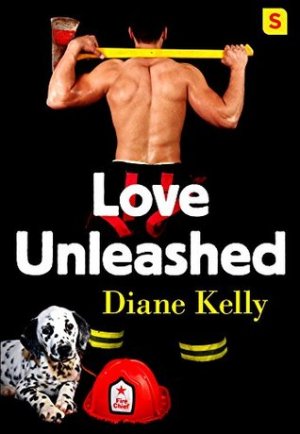 Bellingham runs into fireman Louie DeLuca at a coffee house, there's an instant attraction between them. Discovering that Jessica has organized a fire safety demonstration at her school, Louie trades shifts so he'll be able to be there. They get to spend even more time together as they search for an abandoned Dalmatian puppy wondering around the school grounds. Things quickly heat up between the pair.
I found Jessica to be a bit immature and a little too "boy crazy". When the firefighters and paramedics showed up for the assembly, she makes note of they're physical attributes and then thinks that the assembly was a good idea. The purpose of the assembly was for the kids to learn about fire safety, not for her to eye up the guys. Then she and her co-workers make sexual jokes during the presentation, which seemed inappropriate for the teachers to do around the children..
Patricia leaned toward me and Tasha and whispered, "You think those guys would give us teachers a private lesson in the lounge later? I'd love to watch them work their hose."
Then, while class was in session, instead of going around to see if the children needed help, she was more concerned about finding a way to meet Louie again.
As the children worked at tracing the number seven on today's handouts, I mulled things over. How could I finagle another face-to-face moment with the hot Italian firefighter?
I could round up Shirazi and call in a report of a cat stuck in a tree. Of course I'd never actually put my cat in a tree where he might be injured trying to climb down.
Louie and Jessica both become obsessed with one another, both going out of their way to find a reason to run into each other. It made them both come across as a bit desperate, especially when Jessica has her class make thank you drawings with the express purpose of having an excuse to go see Louie.
There were some humors moments in the book, my favorite being the pictures the class drew of the people who gave the presentation.
My eyes moved to the fourth drawing. Holy crap! Some kid in Jessica's class had drawn me wielding a bloody axe. For goodness sake, I worked to save lives, not end them!
Both Louie and Jessica had traumatic incidents involving fire when they were children, so it was nice to see they had something in common that they could bond over. I also liked that they bonded over the little puppy which Louie named Stinker. I wasn't fond of the name, especially since it seemed like a sweet puppy who absolutely adored Louie and his co-workers.
The story is told from both Jessica's and Louie's point of views, with the chapters alternating between them. It allows readers to get both of their thoughts about things that were happening between them.
Love Unleashed is a fairly quick read, yet I found myself putting it down to walk away from it several times. I needed a break from the characters, especially Jessica. The story had potential, but her immaturity and the fact that both Jessica and Louie came across as being so over-the-top desperate to be with one another really took away from it.
Book Info: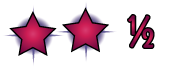 Publication: June 6, 2017 | Swerve | A Paw Enforcement #7
Between wrangling her rambunctious kindergarten class and trying to catch an elusive Dalmatian pup who's been hanging around the playground, teacher Jessica Bellingham can hardly seem to catch her breath. And when hot, hunky fireman Louie DeLuca arrives to teach the children about fire safety, she just might need mouth-to-mouth resuscitation. Who'd have thought a yellow slicker could be so sexy?
Things heat up quickly, igniting a passion the two would gladly allow to consume them. But will their romance become a four-alarm blaze, or will a dark secret from Jesse's past threaten to cool things off for good? And what will become of the playful puppy who seems to stay just out of reach?