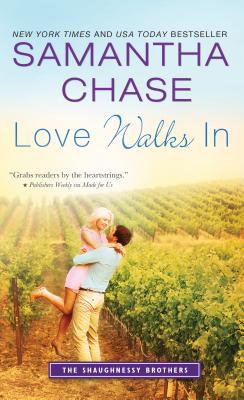 In Love Walks In by Samantha Chase, Hugh Shaughnessy doesn't do spontaneous. The last time he did, he ended up grounded and an accident happened that left his mother dead. Blaming himself for her death, he vowed never again to venture from a schedule. Until he meets Aubrey.
Aubrey is the definition of spontaneous. Hugh meets her as she's crawling in his office window to retrieve her suitcase, which she needs to escape an impromptu marriage. When she meets the man Hugh is trying to seal a deal with and pitches her ideas, Bill agrees to sign a deal with him on one condition; Aubrey works with Hugh and uses her ideas. Hugh is angry–Bill wouldn't even listen to his ideas–but he agrees anyway because he wants this deal for his resorts.
This book was so-so for me. I liked how Aubrey was a free spirit and never let others bring her down. At times I didn't feel the connection between Hugh and Aubrey though. Aubrey would go out an experience activities, such as zip lining, without Hugh because he refused to fit in some fun in his scheduled life. There were times he let his guard down and have some fun, but it wasn't often. She seemed to be enjoying their trips to the various resorts a lot more than he did.
I also had an issue with both Aubrey's and Hugh's families. Aubrey's mother was always standoffish with her, which she never understood. Her reasons–when they came out–were weak, and because of them they lost a lot of years where they could have had a good relationship. I also felt there was no closure between Aubrey and her father. They had an argument but never resolved it, so it felt incomplete.
Then there was Hugh's family. He carried around the guilt of his mother's death since he was a teenager, yet not one person realized why he went from being rebellious teen to a serious person who only lived his life according to a schedule soon after the funeral? No one questioned his sudden turn around or tried to get him help to deal with his guilt? While I liked Hugh's family, it seemed like they were blind to the fact he was hurting.
This is the second book in the series but can be read as a stand alone. Hugh's brothers make an appearance, including Aiden whose story is featured in the first book of the series (Made for Us), but I hadn't read that book and had no problem following along with the characters.
If you've enjoyed Made for Us, or other books by Samantha Chase, you may enjoy this one as well.
Book Info: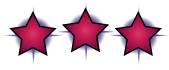 April 5, 2016 | Sourcebooks Casablanca | The Shaughnessy Brothers #2
He lives by a schedule. Aubrey Burke is on the run from an about-to-be-disastrous mistake when resort owner Hugh Shaughnessy catches her climbing through his office window. Until Aubrey tumbled into his life, Hugh had relied on work and discipline to safeguard a heart damaged by family tragedy. Now his careful world will never be the same.
She lives for the moment. Hugh's approach to life and love is the opposite of Aubrey's, but she soon finds herself falling hard for the handsome hotel mogul. There's a darker reason behind her "live for today" attitude than Hugh could possibly know, but for the first time Aubrey dares to hope this man's love might make it worth taking a chance on the future.