Make Mine A Marine by Candace Havens: Chelly has left Nashville and a stalker ex-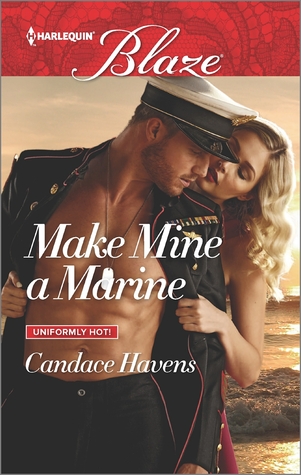 boyfriend, on her way to stay with an acquaintance as a roommate – except she's gone and gotten married and Chelly finds herself without a place to stay. As luck would have it, she runs into Matt whose mother was an antiques dealer and he's now in possession of his parents house, who passed away a year earlier in a tragic accident.
While Matt is in the middle of an estate sale, Chelly's quick eye nets him a lot more money than he ever expected, enough that he offers her a deal; if she can help him sort out his mom's treasures and aid him in selling them, he'll give her a cut of the money. And finding out she's homeless, he's quick to offer her the pool house to live in while they work through all his mom's things. On top of that, Chelly had been studying design before having to drop out and she can see that Matt's mother had started doing some redecorating. She offers to help him finish the house, and work on the house that he's building on a beautiful lake front property, if he's interested. Matt quickly finds she's got talent and drive to succeed, even if she isn't organized and methodical like he is. While their partnership is unconventional, the attraction between them isn't, and they end up having a sexy fling, promising to keep their business and personal lives separate. Chelly's skill gets recognized by others, and she ends up with a sweet deal to decorate for a Nashville country star. Will Matt reveal his feelings for Chelly before it's too late?
I found this to be an easy to read story with a basic plot, though it didn't quite pan out in the direction I expected. Because of Chelly's situation with her ex, I was expecting more of a focus on that, but it didn't happen. Instead it was more about Chelly and Matt and their growing attraction for each other, an attraction that results in some steamy bedroom scenes but not enough communication to solidify them into a couple until it's almost too late. There isn't a big misunderstanding between them, they are just two people who are reluctant to open up about their feelings for each other.
Chelly is a likeable character with some self confidence problems that are definitely buoyed by others acceptance of her talents. Her hesitance to trust Matt with her heart is understandable after her last relationship. Matt is a really nice guy, but he's used to things being a certain way (a definite result of his military experience) and he has a hard time believing that Chelly can really take care of her end of their agreement, even though she time and time again proves her skill and competence. He needs a little nudge now and then to consider Chelly's past and why some things he does might be seen differently by her than he intends. So there are trust issues on both ends to deal with. Matt has some fun friends who definitely add to the story and make Chelly feel welcome. The language was on the simple side, and there were some slow parts for me, but Matt and Chelly definitely had some chemistry together, and there is a lovely happy ending.
Book Info: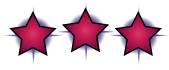 Publication: July 1, 2016 (digital) June 21 (paperback) | Harlequin Blaze | Uniformly Hot
Subject: Lieutenant Colonel Matt Ryan
Mission: Keep things professional…no matter how hard—or hot—it gets!
Matt Ryan wants to settle down to a peaceful life as a helicopter instructor at the local base. When he meets free-spirited antiques dealer Chelly Richardson and finds out she's homeless, well, he has to help. But her living in his pool house means the wild-at-heart woman who is stealing his dreams each night is just a bit too close…
Chelly is determined to pay back the man who helped her during one of the toughest points in her life. She will also save the straitlaced Marine from the disaster that is her by keeping her hands off his hot, hot body. But the more she tries to stay away, the more fate seems to shove them together.