Marriage Lessons by Katie Allen: Annabelle loves working for art gallery owner, Louis Dumont. The only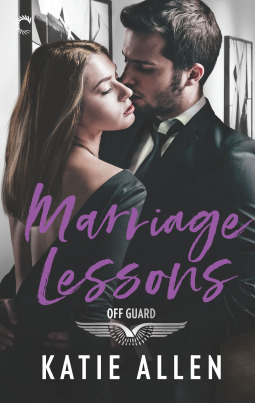 problem is, she has a massive crush on him and is desperate to get over it. Louis, was badly injured in Afghanistan, losing a leg and his confidence with the ladies. But, Annabelle brings out his protective nature, and he soon finds himself looking for ways to keep her safe from various forms of harassment. But, as the relationship shifts from a professional one into a platonic friendship, Louis begins to get back his mojo, with Annabelle becoming his muse in more ways than one.
This story got off to a good start. I liked Louis, who is a little eccentric, but tall and handsome, and really sweet. His struggles are so poignant, I couldn't blame Annabelle one bit for falling in love with him. He definitely brings out a woman's nurturing instincts. He and Annabelle enjoy some quirky and tender dialogue, which was fun, light and flirty.
I also enjoyed how the plot was centered around art and the various ways the author incorporated it into the story. However, I was a little taken aback by the jarring switch between the lightly sensual to much steamier love scenes that didn't match the tone of the book up to that point. That being said, fans of this author may desire this level of heat, and already know what to expect. However, I'm still not a fan of tacked on love scenes and thought the ending was a bit abrupt. Other than that, I enjoyed the light romantic suspense elements and seeing Louis finally find peace and inspiration with Annabelle's encouragement and love. The unique characterizations are a refreshing change of pace, making this a pleasurable read, overall.

Book Info:
Publication: October 18, 2018 | Carina Press | Off Guard #3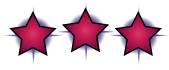 Roomies with benefits and the potential for so much more in Marriage Lessons by Katie Ruggle, writing as Katie Allen
Falling for your boss—no matter how fast he makes your pulse race—is such a cliché. But it's one Annabelle Shay can't seem to avoid. Gallery owner Louis Dumont is stupid hot. Plus, he's sweet, sensitive and a brilliant artist. But he's also oblivious. Which is good because Annabelle loves her job too much to risk it.
Louis hasn't been with a woman since he was wounded in Afghanistan, remaining guarded about his body and his heart. But Annabelle is different. She keeps him grounded. Which is why protecting her—first pretending to be her husband to ward off unwanted attention, then inviting her to move in after her landlord kicks her out—feels so natural, even if it invites rampant temptation.
Try as Annabelle might, there are some desires you simply can't shake. Louis repeatedly joke-asking her to marry him isn't helping, especially when their unbearable attraction upgrades them to roomies with benefits. But Louis is still keeping pieces of his past to himself, leaving Annabelle to wonder if he'll ever truly be vulnerable with her—or if she stands to lose everything.