Married by Contract by Yvonne Lindsay brings us back to Royal, Texas. Gabriel and Rosalind meet at a gala at the Texas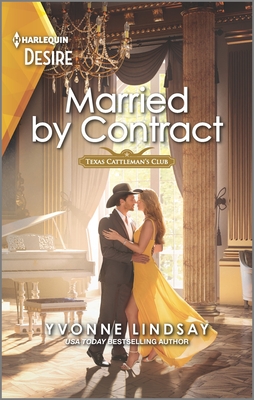 Cattleman's Club, and they end up in bed that night. When that one-night stand has consequences, Gabe proposes to Ros that they get married. It'll be a marriage of convenience; all the terms stipulated in a contract. However, as soon as the ink on both of their signatures dries, everything changes between Gabe and Ros …
Gabriel wants an heir, but isn't interested in the romantic side of a relationship. He doesn't have an example of a healthy relationship, and he has a lot of grudges and traumas towards his father (he cheated on his mother and they divorced eventually). He believes that love only gives pain and he doesn't want to get hurt if he let someone into his heart. Therefore, he has hired an agency to find the ideal wife, without success.
"Feelings led to pain. How often had he seen that and been forced to learn his lesson? He didn't know if it was a curse on his family or not, but there hadn't been a single happy marriage in all the years there had been Carringtons in Royal. At least not one that he'd ever heard of."
Rosalind arrives at Royal ready to win back a former boyfriend, but she discovers that he's no longer available —he's already engaged. Contrary to Gabe, she seeks the love and happily ever after her parents have had for as long as she can remember. Ros and Gabe agree to spend the night together as the sexual chemistry between them is impossible to ignore. And it's this chemistry that predominates between the couple, overshadowing the romantic part in many key moments of the plot. The fact that the hero and heroine's well-defined personalities lead them to punish themselves (Gabe) and feel trapped in the situation they caused (Ros), doesn't help the love between them to blossom organically. Not to mention that the romance isn't entirely credible. Besides, I find it hard to believe that someone could change with the snap of the fingers when throughout THE WHOLE STORY he/she have insisted —and demonstrated— that it cannot be otherwise. The book is well written, with excellent scenes and everything is justified nonetheless. Still, the author didn't sold me the love between Gabe and Ros completely.
Since this book is the third in a new series in the Texas Cattleman's Club universe, we see supporting characters from past and future books in the series (and the franchise, in general), as well as hints of what the next book will be. Additionally, Gabe's father and grandfather, as well as Emmalou, the ninety-nine years old female rancher ahead of her time add a spark to the plot that sometimes lacks due to how dense the main characters could be.
I confess that this wasn't my favorite Yvonne Lindsay's book, as she didn't fully catch me as I expected with this book, especially since she's an excellent writer whose stories are often great. Despite this, I didn't put down the book until I finished it, its reading is enjoyable and light. And it's always a pleasure to return to Royal and fall in love with the ranchers that this franchise presents to us.
Book Info: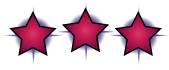 Publication: December 28, 2021 | Harlequin Desire | Texas Cattleman's Club: Fathers and Sons #3
A night of pleasure leads to a strictly business arrangement in USA TODAY bestselling author Yvonne Lindsay's new Texas Cattleman's Club: Fathers and Sons novel!
Their night together had consequences.
Now their nuptials are nonnegotiable.
Fashionista Rosalind Banks flew to Texas to win back her ex-boyfriend. Instead, she spent the most passionate night of her life with a total stranger! Now Ros is having Gabriel Carrington's baby and the Royal rancher just made an offer she can't refuse. Gabe needs a wife and an heir, with a marriage on paper, strictly for show. But the rules of their arrangement are made to be broken. Will inconvenient chemistry derail their marriage of convenience or take it to a whole new level?
From Harlequin Desire: A luxurious world of bold encounters and sizzling chemistry.
Love triumphs in these uplifting romances, part of the Texas Cattleman's Club: Fathers and Sons series:
Book 1: An Heir of His Own by Janice Maynard
Book 2: How to Handle a Heartbreaker by Joss Wood
Book 3: Married by Contract by Yvonne Lindsay
Book 4: From Feuding to Falling by Jules Bennett
Book 5: The Rebel's Return by Nadine Gonzalez
Book 6: The Rancher's Reckoning by Joanne Rock