Today it is my pleasure to Welcome author
Anna J Stewart
to HJ!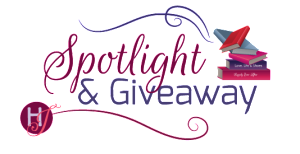 Hi Anna and welcome to HJ! We're so excited to chat with you about your new release, Worth the Risk!

Hi there and hello! Great to be with you once again!

Please summarize the book for the readers here: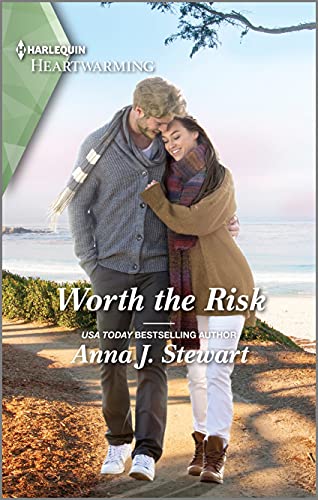 WORTH THE RISK is a story of both emotional and physical healing for Declan Cartwright and Alethea Costas. Alethea is caught up in the paralyzing cycle of grief after losing her best friend. She's become very insular and self-protected. She's safe in her little Butterfly Harbor bubble. Declan's recovering from life-threatening injuries from an accident on the race track (he's a professional race car driver), but he's still determined to live life to its fullest, risks and all. They are opposites in so many ways, but also find that they need and balance each other.

Please share your favorite line(s) or quote from this book:
This is actually the opening line:
How was it, after nearly two years of living in the small town of Butterfly Harbor, California, Alethea Costas could still get lost?

Alethea's sense of humor is one of her coping mechanisms and while she's become known around town for a lot of things (her food truck and willingness to help people for the most part), her sense of direction is definitely… challenging.
Please share a few Fun facts about this book…
Declan in the final product of this book is not how he was originally conceived. My original plan was for a Beauty and the Beast kind of story, with a grumpy hero who really needed an attitude adjustment. When I started writing the story, however, he was not cooperating and so he underwent a massive shift. He's ended up being one of my favorite heroes because his heart is so open and he's determined to help Alethea through her grief.
This is the second to last book in the Butterfly Harbor series. Alethea actually wasn't part of my original plans to get her own story, but after her first appearance in HOLIDAY KISSES, she pretty much demanded one.
Barnie (Barnacle) the kitten's original name was Velcro (for copyright purposes I needed to change it, LOL).
The title for this book came quiet easily. Normally I have a lot of trouble with them, but it felt right from the start. And my editor agreed! Whew!
What first attracts your Hero to the Heroine and vice versa?
The last thing Alethea wants to be is attracted to Declan. He terrifies her with his lust for life and willingness to take chances. The idea he wants to get back on the racing circuit after nearly dying terrifies her. But sometimes the heart just won't listen. She (and everyone else) can't help but fall for him. His kind heart and unflappable nature is exactly what Alethea finally learns she needs.
Declan falls fast and hard for Alethea despite being unable to understand her fear of living and embracing life. I think probably what keeps him coming back and trying is that he likes her and when all is said and done, like outlasts that romantic passion that brings two people together. He considers her a friend; he wants to spend time with her and learn everything about her and despite her determination to keep her heart locked tight, he finds he really enjoys the challenge of getting her to open up.
Did any scene have you blushing, crying or laughing while writing it? And Why?
There's a scene toward the end of the book, when Alethea forgets her late best friend's birthday. It's on a day that could be a big one for Alethea and her guilt over being able to have her life still nearly overwhelms her. Declan being Declan, doesn't even think about nullifying her emotions or saying she shouldn't feel what she feels. Instead, he encourages her to embrace them and use it to move forward. A connection like that, I think, is a very powerful thing.
"I forgot my best friend's birthday." When he didn't respond, she turned on him and he took the accusation in her eyes as a good sign. "Aren't you going to try to convince me I'm wrong? That I have nothing to feel guilty about?"

"Would it change your mind?"

"No."

"I won't ever say what you're feeling is wrong, Alethea. I haven't been through what you have." Because he couldn't stop himself, he reached over and put his hand on top of hers. "What did Talia's mother say? About you forgetting?"

"That she understood. That it was probably a good thing in the sense that it meant I was moving on with my life."

Declan breathed easier. Thank goodness Talia's mother had brought empathy to the table instead of more guilt.

"We were supposed to take these big life steps together," she whispered. "School, work, everything was supposed to be shared." Her gaze, when she looked up at him, was filled with a surprising amount of frustration. "I was not supposed to be doing this alone."

"You're not alone, Alethea." That she didn't seem to realize this was a source of his own irritation. He'd never seen any place filled with more love, caring and compassion than Butterfly Harbor. The town was just overflowing with support and community and Alethea was a part of that. "You have your brother and Calliope and Stella and from what I can tell all of Butterfly Harbor is with you. And I'm right here." He sat back, lifted her chin with his finger. "Talia's here, too. You carry her with you. I know you still feel a connection to what happened to her, that you can't forget it. But maybe it's time to try something different."

"Like what?" She scoffed.

"Like forgiving yourself." He trailed his finger between her brows to erase the frown. "Nothing any of us says is going to change how you feel or help you forget. Forgiveness is your way forward, Alethea. I think maybe, given everything that's still holding you back, it's the only way."
Readers should read this book….
Because everyone can relate to the suffocating feeling of grief, loss, and change.
Losing her best friend changed Alethea's life. Whoever she was going to be before her friend's death no longer exists and having to shift and find a new path can feel absolutely devastating.
Declan has his own loss to deal with–the potential loss of a career he was born to. One that he identifies so strongly with that he can't conceive of needing to find another way.
These two people find a way through because of the other, and that, at least for me, is the most powerful and hopeful kind of romance.
What are you currently working on? What other releases do you have in the works?
I'm currently writing the seventh HONOR BOUND romantic suspense for Harlequin, but 2022 is shaping up to be a massive release year for sure. I've got PRISON BREAK HOSTAGE (Honor Bound #5) coming out in February, then a new Sea Glass Bay anthology (with Melinda Curtis, Cari Lynn Webb, and Kayla Perrin) in the spring. May brings the final Butterfly Harbor romance (THE MAYOR'S SURPRISE BABY), and in August I'll be releasing HER WYOMING PROMISE, the first in a new Blackwell series for Harlequin Heartwarming, followed by at least three more projects by the end of the year!

Thanks for blogging at HJ!
Giveaway: one $15 Amazon gift card (one winner)
3 pairs of digital Butterfly Harbor romances (HOLIDAY KISSES and BUILDING A SURPRISE FAMILY) (3 winners, choice of Mobi or ePub).
International for both.
To enter Giveaway: Please complete the Rafflecopter form and Post a comment to this Q:

Delcan and Alethea have a bit of a meet cute in this story. What are some of your favorite fictional meet cutes? Or did you have one yourself with your current partner? It's a great way to put a smile on all our faces.
Excerpt from Worth the Risk:
Alethea found herself locked into that million-watt smile of his. Either she was seriously out of touch or he was flirting with her.

If he found her silence to be a deterrent, it didn't show. He lowered himself to the ground and, after a moment, found his footing before he sat on a nearby stool. "At least if you'd gotten stranded out here you wouldn't have starved." He unbuckled himself from the line and cast it away. "There's a phone in the house. You're welcome to—"

"I already used it." She grimaced at his raised brow. "Sorry. I saw the door was open and didn't want to…"

He waved her off, grabbed a bottle of water and slugged half of it down. "Don't worry about it. Glad I could help. I'm Declan, by the way." He set the water down, offered the same hand he'd caught her in before. "Declan Cartwright. And my mama and sisters always taught me to help a lady in distress."

Her eye twitched.She hadn't been in distress. Exactly. "Alethea. Costas," she added her last name when his expression clearly asked for more information. "I should be heading back to my truck. The sheriff's coming up to help me change the tires so…thanks for the unwitting assist." He got to his feet as she turned to leave. It took that long for his name to sink in. "Declan Cartwright." She spun around as he reached for the telescopic walking stick he tucked around his arm. "But he's…you're—" Alethea trailed off as he adjusted the cane's cuff around the back of his arm, grasped the handle. "I thought I heard—"

"I'm not dead." That smile of his dimmed. "Should be from what the doctors said. A testament to modern medicine but if you ask my sisters, it's due to a stubborn streak that only a baby brother can have."

Declan Cartwright. One of the most successful race car drivers of the past decade. If it had an engine and a steering wheel, he could drive it. And drive it fast. And fast was not limited to the racetrack. The man had a reputation for collecting girlfriends like she collected recipes. At least he'd had that reputation until last year. He'd not only crashed shortly after the start of the first race of the season, he'd left the entire world wondering if he'd be extricated from the wreck alive. Even non-racing fans like herself had been glued to social media waiting for word of his condition, only to have him fade from the headlines when it became clear his future in the sport was over.

She repressed a shudder. The video of the crash had gone viral. Rumor had it Vegas had been laying odds on his chance for survival. When even Vegas bets against you, your future is seriously in doubt. "What are you doing in Butterfly Harbor?"

"Recovering." He lifted his cane off the ground. "Don't let this fool you. It's more for mental security than physical stability. I'll walk you out."

She was already scrambling for an excuse. "No, that's okay, you don't have—"

"I'll walk you out." It was like watching a snowstorm freeze everything in its path as he moved past her. That tone left no room for argument and it wasn't one she felt comfortable challenging. His limp was barely noticeable, but after a year, it was evident his extensive injuries were still just that.

"I'm sorry," she said as she joined him outside. "I didn't mean—"

"Forget it." And just like that, his welcoming expression was back in place. "I've been alone up here for too long. Clearly I've forgotten how to interact with people."

"How long have you been here?"

"A couple of weeks. I'm only staying until I can go back on the circuit."

"You're going back?" Shocked, Alethea stopped walking. Arms crossed over her chest, she balked. "To driving? After what happened to you? But you almost died."

"The key word is almost." He pivoted, far more elegantly than she would have anticipated.
He was a beautifully made man and while he displayed the telltale signs of a significant weight loss, there was a surprising, healthy quality about him. "I'm still here," Declan continued. "Which means I have a second chance. I don't plan on wasting it."
Excerpt. © Reprinted by permission. All rights reserved.


Book Info:
She's playing it safe…
He's anything but!
Famous race car driver Declan Cartwright is only in Butterfly Harbor to recuperate from a devastating crash. But when food truck operator Alethea Costas literally falls into his arms, he realizes the sleepy seaside town has more to offer than he imagined. Alethea is drawn to the charming daredevil despite her cautious nature. Can he show her that taking a chance on life—and love—is worth the risk?
Book Links: Book Links: Amazon | B&N | iTunes | kobo | Google |


Meet the Author:
USA Today and national bestselling author Anna J Stewart writes sweet to sexy romances for Harlequin and ARC Manor's Caezik Romance. Her sweet Heartwarming books include the Butterfly Harbor series as well as the ongoing Blackwell continuity series. She also writes the Honor Bound series for Harlequin Romantic Suspense and contributes to the bestselling Coltons. A former Golden Heart, Daphne, and National Reader's Choice finalist, Anna loves writing big community stories where family found is always the theme. Since her first published novella with Harlequin in 2014, Anna has released more than forty novels and novellas and hopes to branch out even more thanks to Caezik Romance. Anna lives in Northern California where (at the best times) she loves going to the movies, attending fan conventions, and heading to Disneyland, her favorite place on earth. When she's not writing, she is usually binge-watching her newest TV addiction, re-watching her all-time favorite show, Supernatural, and wrangling two monstrous cats named Rosie and Sherlock.
Website | Facebook | Twitter | Instagram | GoodReads |