In Maybe This Time by Joan Kilby, Emma Lewis is trying to move forward with her life after a heart-wrenching tragedy and a recent divorce. She thought that by going on a singles cruise with a friend she might be able to begin the dating process again. What she didn't expect was to see her ex-husband Darcy, looking dashing as ever, aboard the same ship.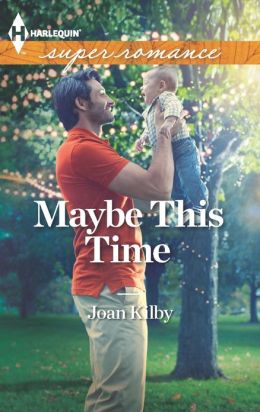 They share a few passionate Latin dances out on the dance floor followed by a steamy night together. They both agree it is a one-time thing and go their separate ways. But when Emma finds out she is pregnant several weeks later, she is both overjoyed and scared. She still has feelings for Darcy and wishes they can become a family again but she doesn't know if they can get past previous issues.
"He wished he could ignore her–one look and every other woman in the ballroom faded into insignificance."
Darcy Lewis intended to take advantage of the free ticket his friends gave him by having a fling on board the singles cruise. He never intended to have that fling with his ex-wife. He cannot get past his attraction and feelings for her no matter how he hard he tries. His world is then turned upside down when she tells him she is pregnant with his child and that she plans on raising the child alone. He has a mixture of emotions: relief, hurt, anger, joy. Will this be a chance for them to reconcile or will they push each other away again as they have in the past?
Joan Kilby has written a thought provoking story. Emma and Darcy both had regrets about their relationship and the events leading up to their divorce. They each wondered what could have happened if they had made different choices…where they would have ended up. I'm sure it's something we've all thought of at some point.  I would have loved to had a bit more closure to their story with an epilogue or another chapter with how things turn out for them all. I loved the passion that existed between them even after all they had been through. It gives hope that maybe true love can help overcome any obstacles in our lives.
Book Info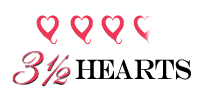 Publication Date: March 5, 2013 | Series: Harlequin Superromance (Book 1839)
Just when they thought they were through…What are the chances of running into your ex-wife on a singles cruise? Apparently very high, as Darcy Lewis discovers. With their messy past, surely he and Emma can stay on opposite sides of the ship and leave each other alone.They can't. Instead, they spend a sinfully hot night together. Too bad the morning after proves they separated for good reason. Even when Emma tells him she's pregnant, they decide they're better apart. Or are they? Because somehow they keep turning to each other for support. And it's clear the attraction is still there. Maybe this is their second chance—a new baby, a new chance to make this work.