"Half earth mother and half seductress, Laura stood in the doorway from the back of the shop, even more tempting than she'd been in high school."
In Home to Laura by Mary Sullivan, Nick Jordan left his hometown of Accord, Colorado, over a decade ago and never wanted to return. He decides to tear down his childhood home and build a ski/golf resort in its place, but will work on the details from his current home in Seattle. Problems create the need to travel to Accord and he decides to finally show his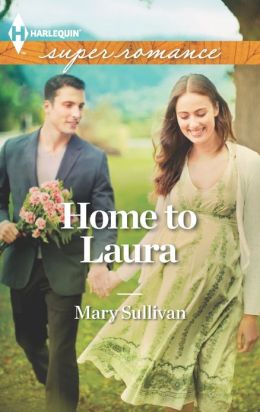 twelve year old daughter where he grew up and allow her to meet her family. Nick runs in to Laura in her cafe…a woman with whom he made a horrible mistake in their teenage years. The attraction is still undeniable, as is the tension between them. She makes a shocking proposition which Nick turns down but after an incredible night together, she finds out she is pregnant. Nick is furious with Laura and feels she trapped him in this situation so it's up to him to decide whether to be a part of their child's life.
"She wanted strings attached, heavenly binding forever strings. She wanted her life tied up with a man's, not because she felt incomplete without one- -lord, no, she was independent–but because she loved families. Babies did well in families."
Laura Cameron never expected to see Nick Jordan again in Accord. She's built a successful cafe out of a small bakery and thought she had a family started as well. After miscarrying a few months ago, her fiance decides to call off their wedding and end their relationship on the same day Nick arrives in town. Desperate and longing for a baby to fill the void, she ends up spending the night with him unexpectedly. Weeks later when she finds out she's pregnant, she's convinced that she can raise the child on her own and keep her business going as well. Nick is furious with her but realizes she'll need a friend to turn to for support and surprisingly steps in to help. Laura finds herself relying more and more on him and her feelings becoming more complicated as she sees the man he's become. Can she possibly hope they may truly become a family? Or will he leave as soon as the baby is born?
Mary Sullivan has written a tender, passionate, sigh-worthy story. This is part of a series but can certainly be read as a stand alone novel as well. The characters are well defined and easy to identify with. I think Nick and Laura are a good balance for each other: Nick can be frustratingly controlling one moment and then helplessly romantic then next which is perfect for someone like Laura who is sensual, creative and laid back. There are fireworks when they are together and they have to learn how to communicate and control that passion.The added bonus of Nick's brothers to the story only adds to the pull you feel for these characters.  I only wish Nick would have been more forthright with his daughter Emily in how he handled the unexpected pregnancy and her attitude toward Laura. This is a very solid read I would recommend to romance lovers.
Book Info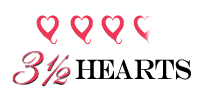 Publication Date: March 5, 2013 | Series: Harlequin Superromance (Book 1837)
Coming back has just raised the stakesA single encounter with the gorgeous Laura Cameron and Nick Jordan knows he has a lot to make up for. What he did to her years ago changed their lives dramatically. Unfortunately making amends isn't easy, especially when this sizzling attraction keeps interfering with his good intentions. He's torn between the strong urge to get out of the hometown he despises and exploring what could develop between them.The longer Nick's in Colorado, though, the more he seems tied to this place. His daughter insists he reconcile with his estranged brothers. And the project that brought him here has hit a roadblock. But the one thing that could tip the scales in keeping him here? When Laura announces she's pregnant…with his child!