In Moonshine and Magnolias by Abigail Sharpe, Wendy Marsh has worked hard to climb the ladder at her job,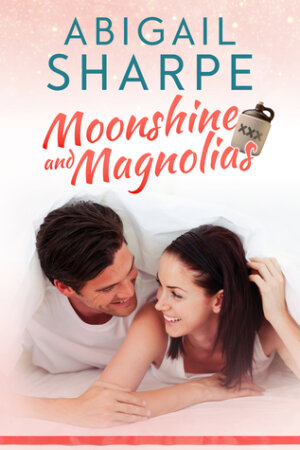 but after the death of her grandmother, she returns home to claim her inheritance—half of Fountenoy Hall. Her goal is to teach her cousin how to manage the inn and then go back to her job. What she doesn't count on is meeting Rob Upshaw, who arrives at Fountenoy Hall with his brother to find a family treasure lost there by his great uncle during the Prohibition. They believe the treasure will break the Upshaw's curse when it comes to love. Wendy tries to keep Rob at arm's length, but she finds him intriguing. When the truth comes out though, will Wendy be able to forgive him and settle for life at Fountenoy Hall?
I liked the concept of the book, but the execution fell a bit flat for me. It felt like it moved too slowly. I also didn't really feel a true connection between Wendy and Rob, which may have been because he had lied about the real reason he was at the inn for most of the book.
Wendy is determined to get the job done at any cost, however, I felt she was a bit of push-over when it came to her family. It seemed like she let them walk all over her. When it appeared her cousin was slacking off, instead of insisting that Brandi step up to the plate, she just did Brandi's work for her. Similarly, when Rob considers coming clean with the truth, he lets his brother talk him out of it. They both seemed to have a hard time standing up for themselves with their families.
I also thought it was a little unclear as to how discovering the actual treasure would help Rob's parents fix their relationship. They blamed the family curse on their problems, but that seemed like it was an easy excuse just not to face what their problems actually were, which weren't even revealed in the book. Then it's just glossed over with no real resolution as to how the information would help them fix their problems.
Readers who enjoy books about people discovering their history will enjoy this book. There is the history of Fountenoy Hall, the history of the both Rob's and Wendy's families which are intertwined, and the history of the Prohibition era and the family's moonshine business. Ultimately, it wasn't a book for me, but I think other readers will enjoy it.

Book Info: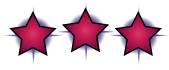 Publication: June 20, 2019 | Abigail Sharpe | Just Add Peaches #1
Hotel executive Wendy Marsh puts her career on hold when she inherits half of her family's inn. Her to-do list? It's simple: teach her spoiled cousin how to manage Fountenoy Hall, then hightail it back to her structured, careful life in Atlanta. Romance has never been part of Wendy's plan – so what is it about the sexy history professor researching the inn that she finds so tempting?
Rob Upshaw would be enjoying his time at the Inn at Fountenoy Hall if he wasn't secretly hunting for a family treasure lost during Prohibition. Only a few minor inconveniences stand in his way. His uncle's old journals are cryptic, he has only a vague description of the loot, and the beautiful, uptight innkeeper with a subtle sense of humor might hold the key to his quest. Even though Rob's career is built on facts, he accepts he might have to lie to Wendy. But falling for her? That's out of the question.