Mr. and Mr. Smith by HelenKay Dimon starts off with a frenzy of activity when covert CIA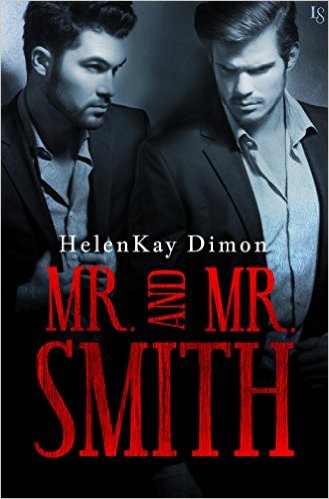 operative Fisher discovers someone has his boyfriend Zach…and Fisher must save him. With his colleague and friend Nathan, they set off to find who has Zach and why. When it turns out to be a set up by a dangerous criminal organization that Zach appears to be a part of, Fisher is devastated. But things aren't always as they seem…and soon all three of them are on the run for their lives.
I had a hard time getting into Mr. and Mr. Smith. From the outset there was confusion as I read and I felt like I was missing something. Things slowly pulled together, but the shadowy criminal organization they are up against remained just that – shadowy and a big unknown for me. This was a bit frustrating as I tried to understand and get into the story more.
Fisher was a bit of a contradiction. The feelings, care and concern he has for Zach are very obvious, but I felt like Fisher's main concern initially was that his sexuality would now be out in the open. When the truth about Zach comes out, first Fisher is in disbelief, then he is angry. Angry and hurt about who Zach is, what he's done, and who he works for. I felt like it was a bit of a double standard on Fisher's part because both of them had secret lives. As they spend time at the safe house they've fled to, Fisher is on an emotional roller coaster even as Zach tries to explain and apologize, hoping Fisher will see things from his view. The relationship is very angsty for two grown men who are supposed to be working as CIA operatives…and much of the plot focuses on their relationship. In a short time we are taken through a lot of ups and downs for Zach and Fisher. The chemistry between them is undeniable, the hurt is somewhat understandable. The sexual part of their relationship is fairly explicit in Mr. and Mr. Smith, but it is relevant to the plot so it works. Seeing Fisher in particular struggle to trust Zach again had a believable feel to it. I didn't care too much for Fisher, I liked Zach, but I really liked Nathan who is a strong secondary character. He really had Fisher's back and stood strong!
The plot slows down for a while when they are in the safe house and everyone there is planning, trying to figure out what's going on, and new characters are introduced. Once a plan is formulated and set in action, the pace increases and has dramatic, hold your breath suspense.
HelenKay Dimon wrapped up the story so that I wasn't left hanging too much, with some resolution and other parts of the plot left more open to carry on in another book. (I am assuming there will be another book).
Things aren't always what they appear in Mr. and Mr. Smith. I'd recommend this to romance readers who like a strong m/m angsty scenario with suspense standing close behind.
Book Info: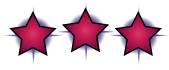 Published: May 24th 2016 by Loveswept
Secrets and seduction make for an explosive combination in HelenKay Dimon's edgy, thrilling new series, which kicks off with a novel about two men who can handle any threat—except the one posed by desire.
Fisher Braun knows how to keep a secret. As a covert paramilitary operative, his job—and his life—depends on it. He's at the top of his game, ready for action and always in control. No enemy has ever brought him to his knees, but one lover has: Zachary Allen, the man currently sharing his bed. The perfect package of brains and brawn, Zach is someone worth coming home to, and Fisher hates keeping him in the dark about what he does. But the lies keep Zach safe. Until the day Fisher loses everything. . . .
Zachary Allen is no innocent civilian. Although he plays the tech geek, in reality he's deep undercover for the CIA. In a horrible twist of fate, the criminal enterprise he's infiltrated has set its sights on the man whose touch drives him wild. Zach would do anything for Fisher—except blow his own cover. Now, in order to save him, Zach must betray him first. And he needs Fisher to trust him with all his heart if they want to make it out alive.