Nashville Secrets by Sheri Whitefeather: Sometimes we just shouldn't question things. Things happen for a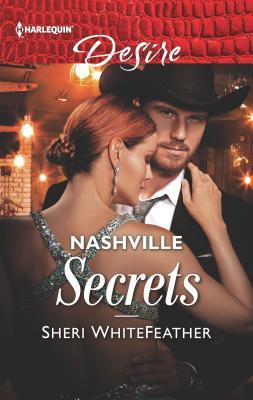 reason, we may not always understand it or agree with it, but everything has a reason.
Mary McKenzie wasn't sure the reasoning for a lot of things in her life. Why had her mother turned out the way she had? Why was her sister turning out the way she had? What was she going to do? Grief was a part of who she was at this point but deep down Mary was still Mary and when she starts shinning through there are more questions than answers.
Brandon Talbot was used to questioning everything. He was a lawyer and while part of his questioning came from that, part of it came from being from people always wanting something from him. Partially because he was a good guy and partially because he was from a famous family. His trust was earned not freely given, until Mary. Why was she different?
When Mary and Brandon met all things came into question, but the problem was over thinking upset them both so neither thought until they were forced to… will thinking lead to a future or to the lack of one?
This was an amazing story, well-written, well felt and honestly just one that pulls at your heart strings. The characters are down to earth and while not many could claim it would be their life, it has a sense of reality that many stories don't have. The biggest issue with this story is that the ending feels forced/rushed. Everything up until that point is amazing, but it is almost like there is a page limit that was nearing and she had to wrap it up. Otherwise the author does a tremendous job creating a world and a romance that while not perfect is perfect in it's imperfections.
Book Info:

Publication: March 5th 2019 | Harlequin Desire | Sons of Country #3
Sleeping with the enemy…
wasn't part of her revenge plan…was it?
Seduce and destroy. That's the plan…until Mary McKenzie starts falling for powerhouse Nashville entertainment lawyer Brandon Talbot. Soon avenging her mother's tragic betrayal becomes a treacherous game as this man awakens Mary's deepest desires. But Brandon's putting a plan of his own into play for winning his mysterious lover's heart. Which means uncovering all her secrets…