Catherine Bybee has crafted the perfect rags to riches romance with Not Quite Dating!
Jack Morrison is also known to his friends as Moore, as in more women, more time, and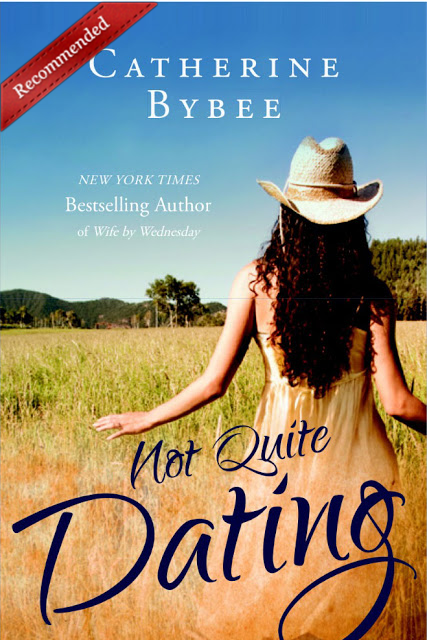 more money, due to his families wealth.
After running in to an old gold digging girlfriend while out at a bachelor party in Vegas, Jack has decided to hide his wealth from the opposite sex so that he can find a woman who will love him and not his money.
Jessica (Jessie) Mann is a single mom struggling to make ends meet, she works as a waitress at Denny's. Jessie has a bad track record with the men that she has dated and has vowed to only date men who are settled down and have money.  Her mother's motto is "it is just as easy to date a rich man as it is a poor one, so it only makes sense to date the rich one."
When Jack and his friends walk in to Denny's after a night of partying, Jessie is their waitress.  She finds Jack attractive but figures that he is a wild, poor boy, and Jack does nothing to dispel her beliefs.  Jack asks Jessie for a date but she turns him down. They do end up striking up a friendship with one another, but Jack wants more.  He is persistent and won't give up and he does manage to break some of Jessie's barriers down, but when she finds out that he has been lying about his wealth it threatens to tear their relationship apart for good.
Not Quite Dating is book one in the Not Quite series.  It is a sharp, fresh, alluring read.  The dialogue is inventive and witty, the characters are well drawn out.  The storyline is superb and really shines. Book two, Not Quite Mine, is coming this spring, and I will be eagerly waiting to get my hands on a copy! I highly recommend this stand out romance! Catherine Bybee is an automatic buy for me!
Rating: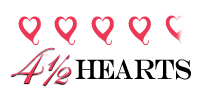 Book Info: Release date: Montlake Romance November 13, 2012 | Series: Not Quite series (Book 1)
Waitress and single mom Jessica "Jessie" Mann is practical to a fault. Even if she had time to date, which she doesn't, she'd be determined to provide her son with a more secure upbringing than the one she had—and that would mean a husband with big bucks. When Jack Morrison—a sexy-as-sin, seemingly broke customer with a cowboy hat and a seductive grin—tries to flirt with her, she shoots him down. She doubts a carefree dreamer like Jack can provide the financial stability she needs. Yet with Christmas just weeks away, and Jessie not wanting to spend it alone, the charming Texan is proving hard to resist.
As the heir to the Morrison luxury hotel empire, Jack is used to being fawned over. But Jack needs someone who will fall in love with him—not his wealth. He's set his sights on Jessie, though her hardened heart just might get in the way…To be sure, he conceals his true identity and offers to help Jessie find the rich husband she seeks. But Jack's daring charade may rob him of the holiday wish he wants most of all…