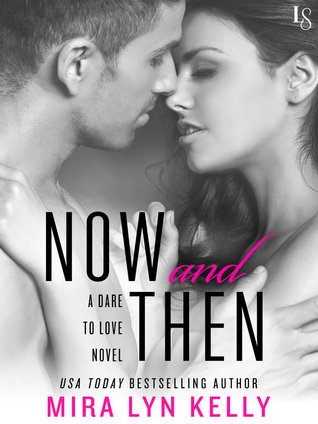 Now and Then by Mira Lyn Kelly is a story about a second chance romance. Brynn always loved Ford, but broke up with him ten years ago to keep him safe from her con-artist father's clutches. Ford, for his part, never stopped loving Brynn. So when he runs into her again after all these years at a bar, he's determined to make her see that they belong together. But as much as Brynn would like that, she's still afraid of her father trying to exploit Ford.
I liked Ford. He was determined to do anything he can to prove to Brynn that he wanted to be with her for the long haul. After he finally found out why Brynn broke up with him all those years ago and why she was still reluctant to get deeply involved with him, he did his best to convince her that he could protect her.
Brynn was so-so for me. On one hand I admired her determination to keep everyone she knows safe from her father, but that was also her downfall. Her constant "I want to be in a relationship with you but I can't" mantra became a little old. Instead of confiding in Ford, she made up excuses for why they couldn't be together, which leads me to my bigger issue with the book: lack of trust.
Back in college Brynn didn't confide in Ford about her father. Now, ten years later, she still refuses to confide in him. I understand the wanting to protect him, but at the same time it was as if she didn't trust him enough to tell him. Instead she made up stories about how great her family was. Ford also had trust issues due to being screwed over by a former business partner and by an ex-girlfriend. Because of that, he didn't tell her he created one of the most popular video games, which led him to great wealth. So when he tells her he has ways to protect her, she fails to believe him.
While this is the third book in the series, it can be read as a stand alone. Characters from the previous books, especially Ford's sister, Ava, are in it, but it's written in a way that someone who hasn't read the previous books won't feel like they're missing anything.
Overall I liked the book, but I didn't love it. I would recommend it for anyone who enjoys a second chance romance.
Book Info: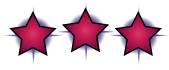 January 19, 2016 | Loveswept | Dare to Love #3
Brynn Ahearn is gorgeous, fun, and not just a sports nut but an NBA camera woman whose work takes her all over the country. In other words, she's a walking male fantasy—or at least, she would be if she weren't so busy keeping the guys at bay. The fact is, with Brynn's con-man father fresh out of jail and back in her life, dating is just too risky. Haunted by memories of her past, she couldn't ask any man to gamble with his life for love—even one as addictive as Ford Meyers.
Ford can't believe his luck when he walks into a bar in Chicago's Wicker Park and gets an eyeful of Brynn, the one that got away. After the gorgeous redhead blew him off in college, Ford got on with his life and made his fortune as a bestselling game designer, but he's never found a woman who compared to Brynn. No stranger to success, Ford is used to getting what he wants—and after a scorching stolen kiss, what he wants is a second shot with his first love. To get it, he just has to convince her that he's man enough to take on the past she can't leave behind.