In NYC Angels: Making the Surgeon Smile by Lynne Marshall Polly Seymour is the new nurse at Angels and she is also new in NYC,  She hopes to make a difference and make a new life for herself. She got tired of the rumors back home and a new start was the best way. Only she is not used to the ways of NYC where even walking in the sidewalk can be dangerous, and she fears of being late to work on her first day, and in her rush she literally runs into Surgeon Johnny Griffin, her new boss.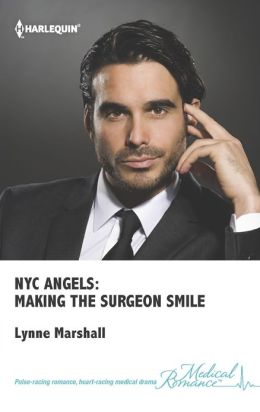 Johnny Griffin's world stopped spinning on 9/11 when he lost his wife and his unborn baby. Now over a decade later he cannot help the attraction he feels towards his new nurse, Polly, she has the same eyes as his wife even if her body is nothing alike. He is used to not having any social interaction with the adults under him, he only cares about the kids under his care. But when a one-night stand with Polly leads to an unborn child, he will have to face what he never thought he would face again.
Polly knows what it feels like to be unwanted, and the fact that Johnny does not show much enthusiasm towards his pending fatherhood makes her make her stand. She will not give away her baby or have an abortion, she loves her baby and will not allow anyone, even the baby's father, make it feel unwanted.
Polly and Johnny will face many challenges on the job and in the personal way. For on the job he is still her boss, and personally he still has his deceased wife present in every way and doesn't look like he has a place for Polly and their baby in it. Now Polly will have to decide how far is she willing to fight a ghost for his love and find a way to show his that the world kept spinning and that it's time to move on.
This story made me cry so much. Polly faced many challenges as an unwanted child by her aunts and uncles after the death of her parents. But she still tries to make the best of everything and makes everyone around her smile regardless, something that everyone in her department at Angels forgot how to do.
Johnny's pain made me remember the pain and loss of so many on 9/11, and when the story goes about he was one of the first responders and he was trying to save lives and find his wife at the same time just made me cry. But he stopped living when he lost her and to him even having an affair was being unfaithful, something that may seem unreasonable after so many years. But when Polly came into his life she made him see the light in life again, but it is up to him to fight to keep that light in it or loss it forever.
Making the Surgeon Smile by Lynne Marshall will break your heart, make you cry and make you smile with every word.
Book Info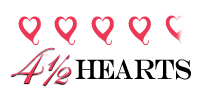 Publisher: Harlequin Medical Romances (June 1, 2013) Harlequin Medical Romances (June 1, 2013)
Along Came Polly…
Surgeon Johnny Griffin's world stopped when he lost his wife and unborn child. Now only his little patients can brighten Johnny's day. Until the moment bubbly new nurse Polly Seymour whirls into his ward and turns his life upside down!
She's the ray of sunshine this brooding doc needs—the only woman who can make him feel alive again. It could be the second chance Johnny's dreamed of…if he doesn't let her slip through his fingers….