Off Limits to the Crown Prince by Kali Anthony is a beautiful story which is captured in moments, banter and wonderfully descriptive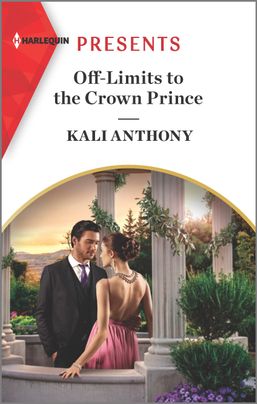 writing.
Hired/Ordered (you decided) to paint Crown Prince Alessio's coronation portrait, Hannah sparks disapproval from the moment they meet at his stiff and commanding ways. Not knowing they had met many years ago Alessio can't understand why Hannah deviates from how most people treat him. The communication between the two is brilliant and quite a wonderful part of the story.
Spending two weeks together to enable Hannah to learn all about him soon has both in-sync with each other such as a shared love of horse riding. As they grow together and decide to have one night only which leads to more so does Alessio's and Hannah's love story. The inevitable betrayal and conflict dramatises their love story just right before a beautiful epilogue closes a beautiful story.
I really liked this story, I was only going to read a chapter at lunchtime and I couldn't put it down. I particulary loved the banter and I loved the uncomplicated plot and drama and I enjoyed the growth of the two characters and their love story together. I'm wondering if there will be a story for Alessio's best friend and I will miss these characters when I move onto my next book.
Book Info:

Publication: August 2021 | Harlequin Presents |
What will it take for them to cross the line between forbidden and irresistible? Find out in this delicious royal romance by Kali Anthony!
The greater the risk:
The more thrilling the touch!
Haunted by his father's scandalous reign, Crown Prince Alessio commissions artist Hannah to depict him as a new kind of ruler. Alessio is instantly enchanted by the innocent, independent beauty who is unlike anyone in his world.
Hannah is far from the perfect princess Alessio's position demands. After the losses she's experienced, she guards her heart fiercely. But as the Mediterranean sun melts Hannah's inhibitions, their dangerous desire grows. How long can they live so passionately in the present when a future together is impossible?