On A Night Like This by Barbara Freethy is the first book in Barbara Freethy's Callaway clan and it was a fantastic introduction to this family!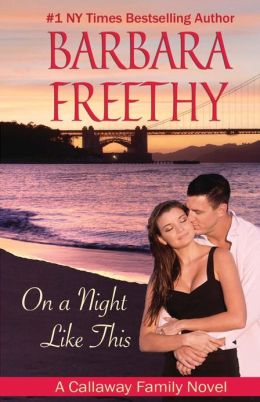 Aiden, a smokejumper, has come home to San Francisco after a disastrous job that claimed the life of his best friend and colleague Kyle. Unfortunately Aiden can't remember what happened because he was knocked out, and he is being blamed by too many people for Aiden's death. He is home to try to find out the truth and decide on his own future.
Sara has come back to San Francisco hoping to celebrate her father's birthday with him and rekindle a relationship with him. But Sara's father has always been distant with her…she's always been a bit nervous around him. Sara doesn't know why he doesn't love her, but she's not going to stop trying.
The night a fire damages her father's house and he ends up in hospital with a broken leg, Sara sees Aiden again. She hasn't seen him for years. As a young girl and teenager she was head over heels for him, then was hurt by his rejection of her. Making the situation more uncomfortable for her was that she was good friends with his sister Emma. Even now, years later, Aiden does it for Sara, as much as both of them try to deny it. Neither of them are planning on staying in San Francisco, and Aiden doesn't consider himself to be a 'relationship' person.
Both Aiden and Sara are struggling at this point in their lives, and are inadvertently drawn together. Aiden seeks Sara's help to find out the truth about what happened with Kyle, and when Sara discovers a huge family secret from her parents' past, it is Aiden who supports her. Aiden and Sara fit very well together, but can there be any hope for a future? Is Sara's fast paced attorney's job worth giving up everything else for? Can Aiden find out the truth about what happened to Kyle and move past that pain? Does he want a relationship?
I loved Aiden and Sara's story! Barbara manages to write so effortlessly, blending their stories together, so we learn where they have come from to get where they are now. Sara and Aiden are both people that are realistic and easy to relate too. I enjoyed reading about them as individuals, and later on as a couple struggling with what next. Barbara manages to give us a good glimpse of the rest of the family too, without taking away from Aiden and Sara's story, leaving us with a little bit of mystery to be followed up on. I loved that we got Aiden and Sara's story, and there is enough going on to lead effortlessly into the next book. There were a lot of secondary characters (the Callaway's!!), but they weren't overwhelming. It will be interesting to see what happens with Emma and Max, as well as Aiden's grandma and the mystery she's alluding to. I'm really looking forward to reading the next book in this series!
Book Info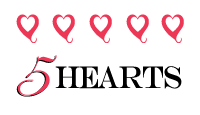 Release date: December 25, 2012 | Series: The Callaways
From #1 NY Times Bestselling Author, Barbara Freethy, comes a romantic new contemporary series about the Callaways, a big, blended Irish family born to serve and protect.
The second oldest of the Callaway clan, Aiden Callaway veered from the family tradition of urban firefighting and became a smokejumper, never questioning his choice until the job took the life of his friend, Kyle, and left Aiden with injuries and fractured memories. Everyone blames Aiden for what happened, but he doesn't remember, nor is he sure he wants to remember. The truth may clear Aiden of blame but destroy Kyle's reputation and hurt the people he left behind.
Aiden seeks help from an unlikely ally …
Sara had always been untouchable, sweet, innocent, his sister's best friend, and the girl next door. But one reckless night in their youth took their relationship to a new level. Sara has never forgiven or forgotten the way Aiden brought it crashing down, but she's no longer that girl with the crazy crush. She's a woman in search of her own truth.
The sparks between Aiden and Sara have been smoldering for a very long time. Sara is afraid to take another chance on a man who broke her heart, and Aiden knows better than anyone how dangerous an intense fire can be.
As teenagers they weren't ready for each other. Are they ready now?
*ON A NIGHT LIKE THIS is the first book in an eight book connected contemporary romance series featuring the intriguing Callaway family. Love, mystery, adventure — the Callaways have it all!