On The Edge by Dani Collins is the first book in the Blue Spruce Lodge series. When Glory Cormer's father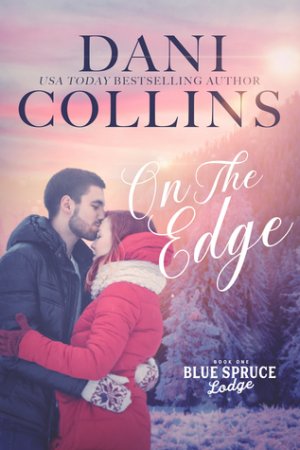 decides he wants to use his deceased wife's money to open a ski lodge, he drags Glory along with him. Knowing she has to keep an eye on him she goes, but her real dream is to become a romance author like her mother was, not being stuck at a ski resort. When they reach the site of the lodge, Glory realizes her father has bitten off more than he can chew with all the damage that had previously been done by an avalanche. Then she meets the men her father is purchasing the lodge from, Trigg and Rolf Johansson. Trigg is a snowboarder and Rolf is a former champion skier. While there's something about Rolf's serious demeanor that attracts Glory, Rolf initially has no interest. The more time he spends around Glory though, the more interested he becomes. But when someone sets out to sabotage both the lodge and the ski slopes the men are trying to build, will he pack it in and go back home, leaving Glory behind?
First off, Rolf comes across as a massive jerk. He takes one look at Glory and dismisses her based on her looks. And when she tries to be friendly, making the best of the situation, he flat out tells her that he's not interested. He takes over her office, forcing her to work out of a common area, and treats her like a servant. He intentionally excludes her from meetings that she should have been in with her father, knowing full well that she wanted to be there. HIs personality gets somewhat better as the book progresses, but his attitude never truly disappears.
Glory comes across as a pushover. She lets her father guilt her into helping out at the lodge. When her father passes out her mother's wine it upsets her, yet she doesn't tell him how she feels. She also never tells him her own dream. She lets Rolf walk all over her. There were times she would stand up to him, but then she'd back right down. For a good portion of the book she was a doormat, and I would have liked to have seen her been a stronger character.
I couldn't stand Glory's father. No matter how much Glory insisted she wanted nothing to do with the lodge, he still dragged her out there. He, like Rolf, treated her like a servant, expecting her to cater to everyone's wishes. He was the one who wanted the lodge but then seemed to drop everything on Glory's shoulders. It wasn't fair to her. He also saw how Rolf treated her and didn't stand up for her. He was pretty much living in his own fantasy world and leaving Glory out to dry.
While the story is told, readers also get to read the story that Glory was writing in her spare time. I felt the book jumped too much between Glory's story and the actual story. I also, at times, had difficulty realizing where the chapter of Glory's book ended and the actual story resumed. It was clearly stated where the sections of Glory's book started, but not where it ended. At times I thought it was still going on until I realized it had switched back to the actual book. While the concept of including the story within the story was interesting, it became somewhat of a distraction.
Unfortunately this book didn't work for me, but you if you enjoy enemies to lovers stories, it may be for you.

Book Info: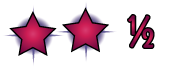 Publication: January 16, 2018 | Tule Publishing | Blue Spruce Lodge #1
When Glory Cormer's father introduces her to 'their' new business partner, she's appalled. Viking-like Rolf Johansson exudes the same alpha-intimidation that jocks used to torment her through high school. After nursing her mother the last several years, she's trying to break out of her shell and secretly pursue a writing career, but Rolf insists she go through with the rotten deal her father struck with his brother to renovate an old chalet.
Rolf envisions this mountain as a world-class resort for elite athletes and other jet setters. As a downhill champion and owner of a world-renowned sports equipment empire, he knows what it takes to get what he wants. Nothing will stop him, especially not a hotheaded wallflower who turns the ice in his veins to lava.