In One Thing I Know by Kara Isaac, Rachel Somers and her aunt, Donna, have America fooled. Donna is considered the #1 relationship coach, but it's actually Rachel who wrote the books and calls into radio programs. Donna is the face of it all. Now Rachel is having writer's block, but when she calls into a late night sports show to talk with host Lucas Grant, the pairing becomes a hit and both Rachel's publisher and Lucas's manager believe they should join up for a tour. Rachel believes this will give her the inspiration she needs to write the final book they owe their publisher.
Lucas dreams of having his own syndicated sports show. He reluctantly agrees to the tour with Donna, but then he's offered his dream on a platter. The catch? He has to find out what Dr. Donna is hiding. But when the truth comes out, will Lucas be able to turn on Rachel and Donna, or will he give up a shot at his dream?
I found the premise to be interesting but there were things that didn't make much sense. Rachel's father is in a facility because while he's alive, his brain and body don't function. Two of Rachel's friends at the time of his accident didn't know he was still alive. One of these people is the publicist for Donna and Rachel. I found it hard to believe with as much time as Lacey spent with Rachel and Donna, that she didn't know this. It was also a little mind boggling as to how Rachel, who had blamed Lacey and Anna for the accident, ended up hiring her, and how they worked together for years without really talking to one another about anything but work.
Another thing I didn't understand was Lucas's anger towards Rachel when he discovers the truth. Yes, she lied. Yes, she called into his show pretending to be Donna. But, basically she was Donna's ghost writer. Ghost writers are common so I didn't think there was a reason to be as upset as he got. And, to be fair, he himself was using Rachel to try to dig up dirt on Donna. He wasn't innocent either, yet he acts like he was the only one wronged.
I had a hard time buying the love between Rachel and Lucas. I didn't feel like they even really knew one another, let alone be at the point where they're in love. I wouldn't say it's insta-love, but it's close. I would have liked to have seen their relationship developed a bit more before they reached that conclusion.
This could probably be characterized as a Christian romance. There's quite a few references to asking God to help a character let go of anger or to help someone forgive someone else. It felt like this happened more towards the later half of the book though, so it's not as obvious at first. While I don't mind Christian romances, it's not a genre I love or that I read regularly. I know there are some out there that don't enjoy it at all. If you fall into that category, you might want to stay away from this one.
By the end of the book, I didn't really care if Rachel and Lucas stayed together. I found the aspect of what they were both hiding to be more entertaining than their actual romance. I'm sure there are others out there who will love this book, but, sadly, I am not one of them.

Book Info: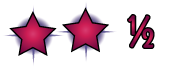 Publication: February 12, 2019 | Howard Book |
Rachel Somers is America's #1 relationship coach—America just doesn't know it. Rachel writes the books, but her Aunt Donna plays the face of the operation. Afraid of their secret being exposed, Rachel has no choice but to keep up the charade or lose the big money required to care for her father.
Lucas Grant is a star of late night radio and set on achieving his dream of syndication. When a big-time producer calls, it looks like his hard work is about to pay off. But the offer comes with a catch—the producer is convinced Dr. Donna is not what she seems and he wants Lucas to discover her secret. To do that, he needs to win over her tight-lipped assistant who holds the key to his success and—he begins to suspect—his heart. Can love find a way through the lies that force them apart?