One Wild Night by Melissa Cutler finds struggling country musician Gentry Wells staying at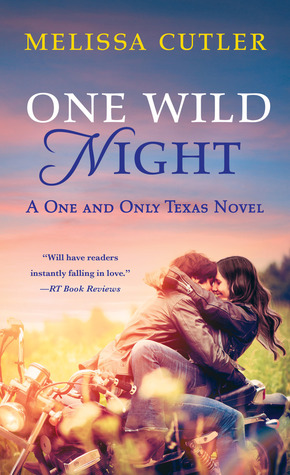 the Briscoe Ranch Resort for the wedding of his producer's daughter. There he meets Skye Martinez, the manager of the housekeepers. Skye is on a quest to find a man to settle down with. A man unlike the types of guys she dated during her rebellious streak. She wants to prove to her family and to herself that she can settle down.
I'm on the fence about this one. Skye initially agrees to spend only one night with Gentry, to have one last rebellious act. Gentry, who says he's not made for commitment, seeks out the very thing from Skye that he claims he's not capable of giving.
I found it hard to like Skye. She keeps listing why she can't be with Gentry. High on her list is that he's not Catholic. It felt like the fact that he wasn't Catholic was harped on over and over. He's not Catholic, we get it. It didn't need to be brought up as much as it was. She also claims she's not going to be reckless anymore, yet she sneaks away from the resort and hops on a plane to Nashville with a man she doesn't know. It seemed like everything she said she wasn't going to do, she turned around and did it.
I haven't read the previous books in the series, but I feel this works well as a standalone since it mainly focuses on Skye and Gentry instead of the other characters at the ranch that were featured in the previous books.
I had a hard time getting into this book from the start, and while there were some aspects of the story I liked, I ultimately couldn't understand what Skye and Gentry saw in each other. If you enjoyed the other books in the series you may like this one, but it just didn't work for me.

Book Info: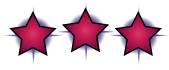 Publication: March 7, 2017 | St. Martin's Paperbacks | One and Only Texas #3
A cowgirl at heart, Skye Martinez has a rebellious streak she's determined to shake. Especially since she's poised to take the reins of her family's business at Briscoe Ranch Resort. It's time for her to settle down and get serious about her future…right after one last night of fun with a handsome stranger she meets in the resort's stable. But when a midnight horseback ride turns into a red-hot weekend with one of country music's biggest stars, Skye's world is rocked beyond her wildest dreams…
Gentry Wells rode his bad boy image all the way to the top of the country music charts. But churning out hits has dried up his creativity, and he can't remember the last time his life was his own. Skye is a sexy distraction he can't resist, especially since she breathes new life into his music. They bring out the wild side in each other, which is great for Gentry's career—but a major threat to Skye's. Too bad he's fallen in love with her. With their hearts and futures on the line, can Gentry convince Skye to turn their joyride into a real chance to ride off into the sunset together?